Regular price
$22.99
Sale price
$22.99
Unit price
per
Sale
Sold out
View full details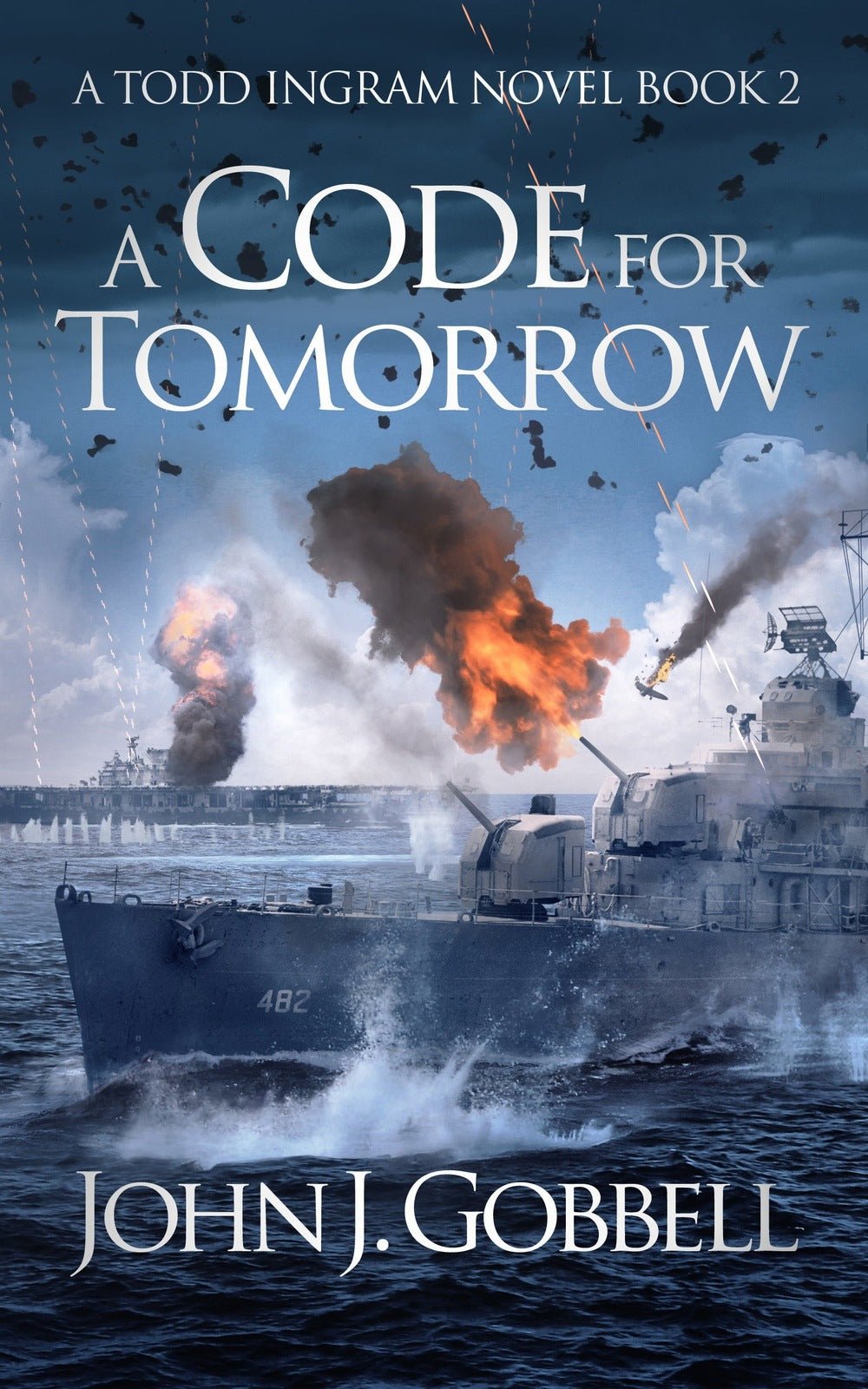 Description
Description
"The sea action is exciting and thoroughly convincing." —Kirkus Reviews
Todd Ingram is back in the fight.
After narrowly escaping the Japanese-held Philippines, he is promoted to the destroyer USS Howell.
His new assignment puts him in the middle of two epic naval engagements: the Battle of Cape Esperance and the Battle of the Santa Cruz Islands. But his fight against the Imperial Japanese Navy is just the beginning.
Todd learns that his lost love has joined the Philippine resistance on a nearby island. He sets off to find her...under the watchful eye of an enemy spy in the ranks.
With the war at its apex, Todd must put his life on the line not only for the woman he loves, but for his country, and a world that is perilously close to collapse.
_________________________
Praise for John J. Gobbell and A CODE FOR TOMORROW:
"A Code For Tomorrow" is as big as a Fletcher-class destroyer and the story races along with pace and power … A thrilling read." —T. Jefferson Parker, author of Iron River
"Gobbell … (once) a naval officer, combines painstaking research and solid storytelling to produce a highly readable military adventure." —Booklist
"From its exciting beginning onboard a Russian prisoner ship off the coast of San Francisco to its incredible high-action conclusion off the coast of Mindanao, this World War II novel cooks with intrigue … This stick-to-your-fingers novel is John J. Gobbell at his best." —Stephen J. Cannell, author of the Shane Scully series, including The Pallbearers
_________________________
What readers are saying:
★★★★★ "A strong sense of history and vivid character development wrapped around an interesting and ongoing WWII naval career."
★★★★★ "Best historical WWII fiction in a long time. JJ Gobbell's has sure got it right. His descriptive narrative of the action has you right there in the thick of it and I highly recommend the whole series."
★★★★★ "All I can say is, that if you like true Naval history, the war in the Pacific , good character development, interesting back stories, exciting and authentic well researched action...this Todd Ingram series is for you!"