Regular price
$16.99
Sale price
$16.99
Unit price
per
Sale
Sold out
View full details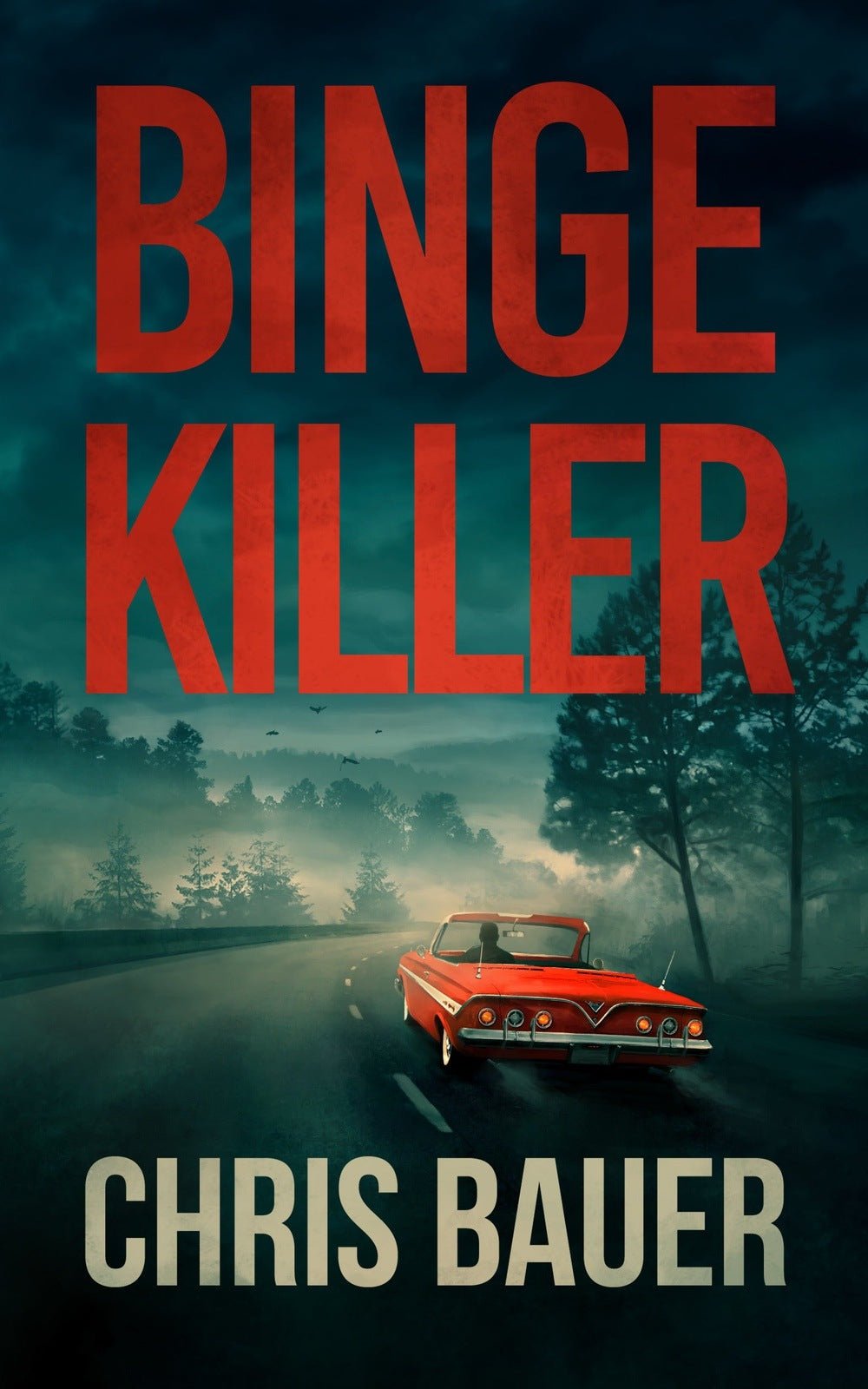 Description
Description
**National Indie Excellence Award Finalist**
A FEMALE BOUNTY HUNTER TRACKS A SERIAL KILLER TO A RURAL MOUNTAIN TOWN
A town with its own dark secret…
After serial killer Randall Burton is diagnosed with a terminal disease, he decides to jump bail and go out in a blaze of glory.
One woman stands in his way.
Her name is Counsel Fungo, and she's an exceptionally talented bounty hunter, if a little eccentric. Officially, her two canine companions are therapy dogs. But she considers them partners. Counsel will do anything to stop criminals from preying on the vulnerable, and she's intent on stopping Randall Burton.
Randall's trail leads to sleepy Rancor, Pennsylvania. Named one of the "Safest Towns in America," it's a quiet town tucked away in the Poconos. Its citizens are mostly widowers, bowlers, and bingo players.
But there's a reason no one in Rancor has reported a major crime in the past 50 years.
And neither Counsel nor the killer are quite ready for what this town has in store...
Chris Bauer pens a gripping thriller filled with dark humor and clever twists. Recommended for fans of Stephen King and Elmore Leonard.
___________________________
What readers are saying about Chris Bauer and BINGE KILLER:
★★★★★ "Brace yourself: the plot cold cocks the reader...with brass knuckles."
★★★★★ "...bounty hunter Counsel Fungo is one of the best characters I've read lately."
★★★★★ "I have read a lot of great exciting books in my day but I have to say this book is one of the best."
★★★★★ "... a darkly cunning crime story with a compelling mix of characters and plot twists, packaged artfully in a surprise ending."
★★★★★ "...memorable characters, witty and telling dialogue, and enough humor on the dark side to make the reader crack a smile even when all hell seems to be breaking loose."