Regular price
$16.99
Sale price
$16.99
Unit price
per
Sale
Sold out
View full details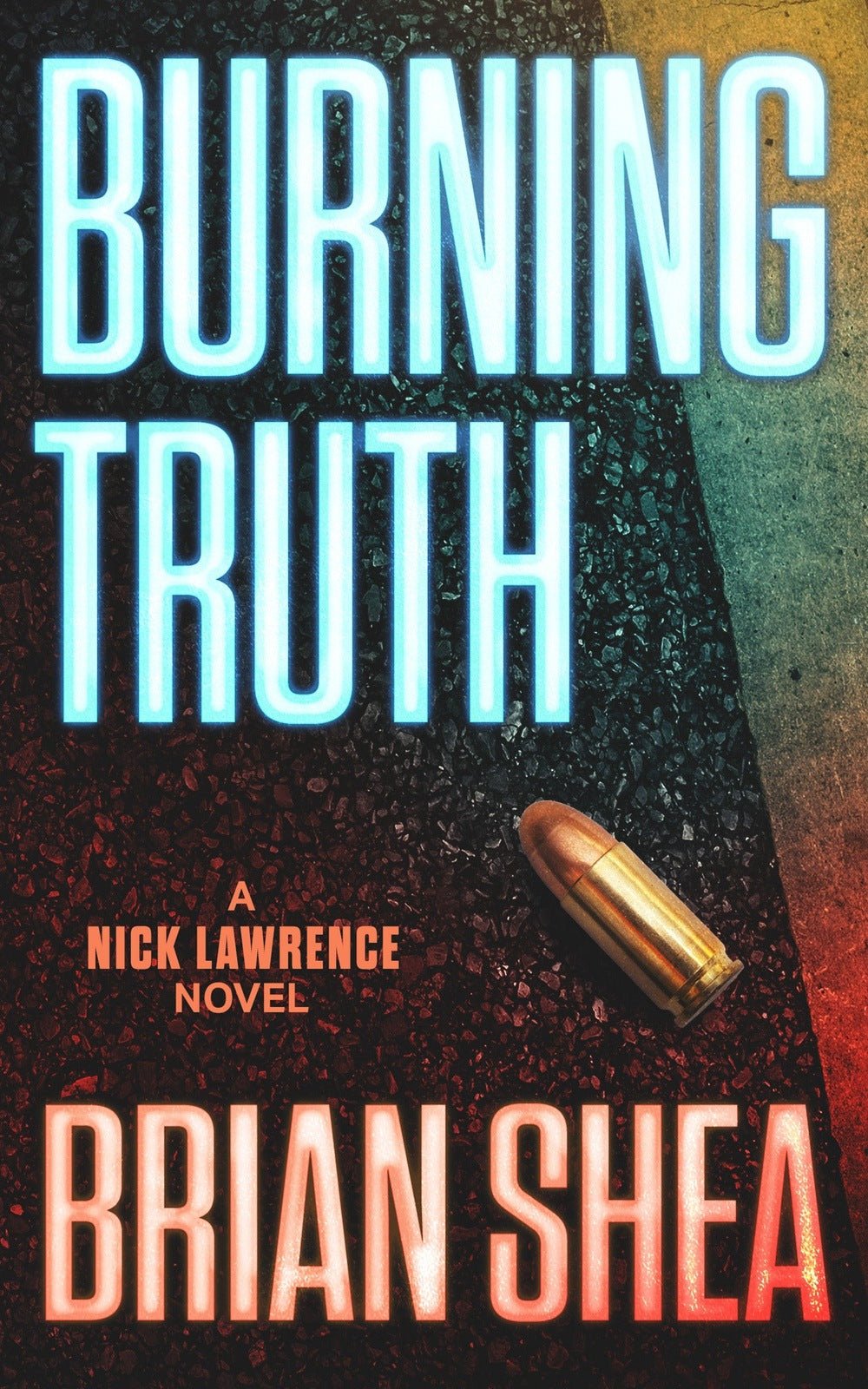 Description
Description
FBI Special Agent Nick Lawrence is in hot pursuit of a brilliant serial killer.
He's also the next target on the killer's list.
The serial killer is known as The Ferryman. His series of unpredictable and horrific murders have terrified the residents of Austin, Texas, and stymied local law enforcement.
Special Agent Cheryl Simmons of the FBI's Behavioral Analysis Unit is known throughout the Bureau as a legend among their elite profilers. For the better part of the last four years, she's devoted herself to tracking The Ferryman, and this may be her best chance to catch him.
For the killer has chosen fellow FBI Agent Nick Lawrence as his next victim.
Why?
No one knows.
When will he attack?
No one knows that either.
But the Ferryman is coming.
Soon.
And using Nick as bait is the only way to catch him...
Shea's third book in the Nick Lawrence series delivers the knockout punch fans have come to expect. BURNING TRUTH is a fast-paced thrill ride filled with twists that will keep you guessing until the very end.
_______________________________________
What people are saying about Brian Shea and BURNING TRUTH:
★★★★★ "Couldn't put it down once I started with it."
★★★★★ "Outstanding novel; my favorite of this past year."
★★★★★ "Shea's third book in his series is nothing short of another hit."
★★★★★ "I'm heavily invested in these characters. Still highly recommend! This is a fantastic series."
★★★★★ "The characters in his books are defined so well through descriptions and dialogue that I feel I have met them."
_______________________________________
BRIAN SHEA has served as both a military officer and law enforcement Detective. His authentic crime fiction novels have been enjoyed by countless readers around the world. His books are recommended for readers who enjoy Michael Connolly's Harry Bosch, David Baldacci's John Puller, or James Patterson's Alex Cross.