Regular price
$16.99
Sale price
$16.99
Unit price
per
Sale
Sold out
View full details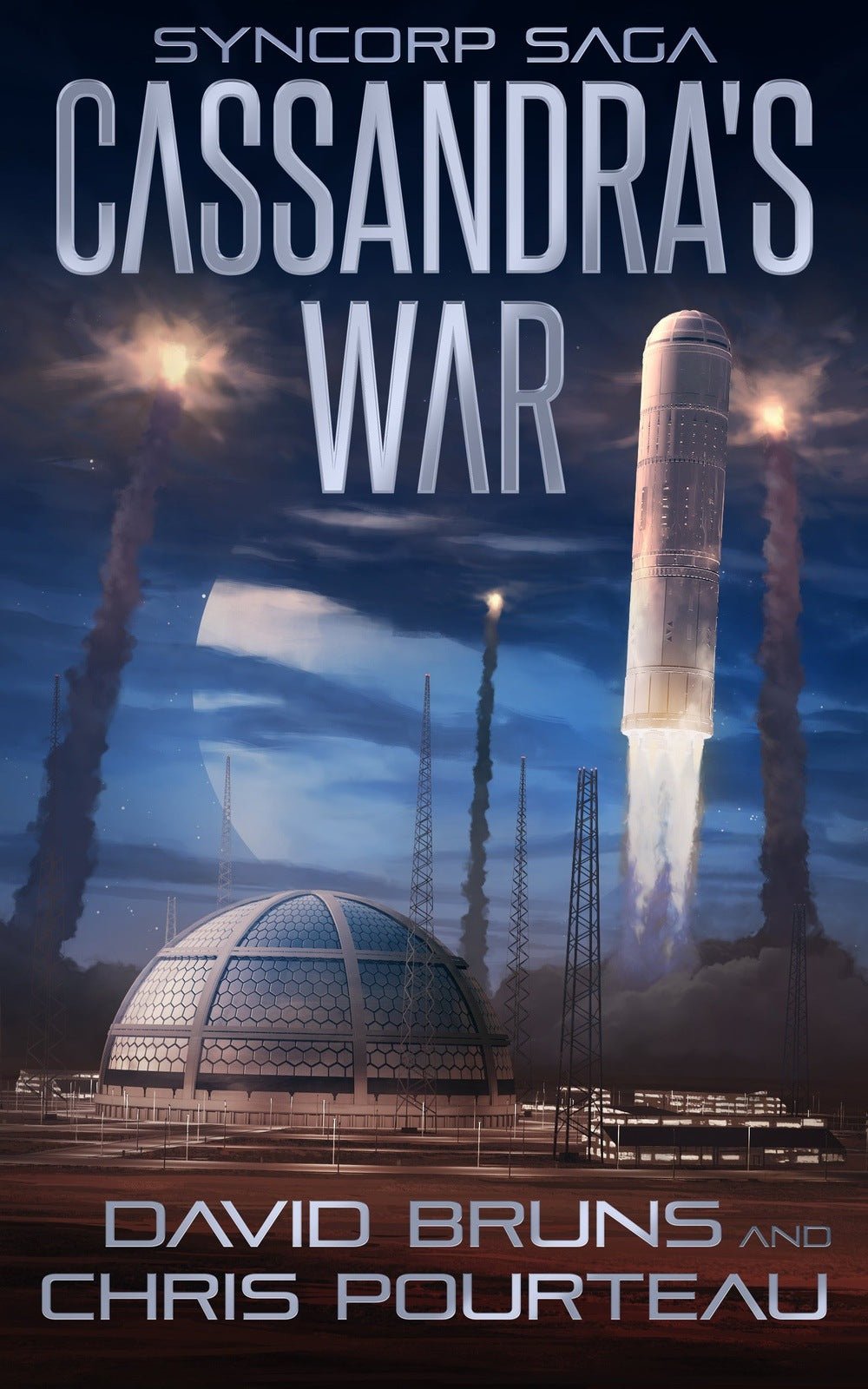 Description
Description
How do we fight the weather?
The Lazarus Protocol, the corporate plan to reengineer the Earth's atmosphere, has failed. The mysterious Cassandra and her Neo zealots have weaponized the weather, Anthony Taulke is in jail, Ming Qinlao is on the run, and Colonel Graves is left to clean up the mess.
Meanwhile, we the people pay the price—in blood and treasure.
But the machinery of the corporation is not dead yet. As Anthony hatches a new scheme to undo the damage caused by the Lazarus Protocol, he makes new alliances and stabs old friends in the back. Flushed out of hiding, Ming Qinlao risks everything to reclaim her family name. And a war-weary William Graves is forced to choose between his duty and his conscience.
Edge-of-your-seat space battles. Cloak-and-dagger corporate intrigue. Heartbreaking stories of love and betrayal. Cassandra's War is the second exciting chapter in The SynCorp Saga, the dark sci-fi series brought to you by the bestselling writing team of Bruns & Pourteau.