Regular price
$18.99
Sale price
$17.99
Unit price
per
Sale
Sold out
View full details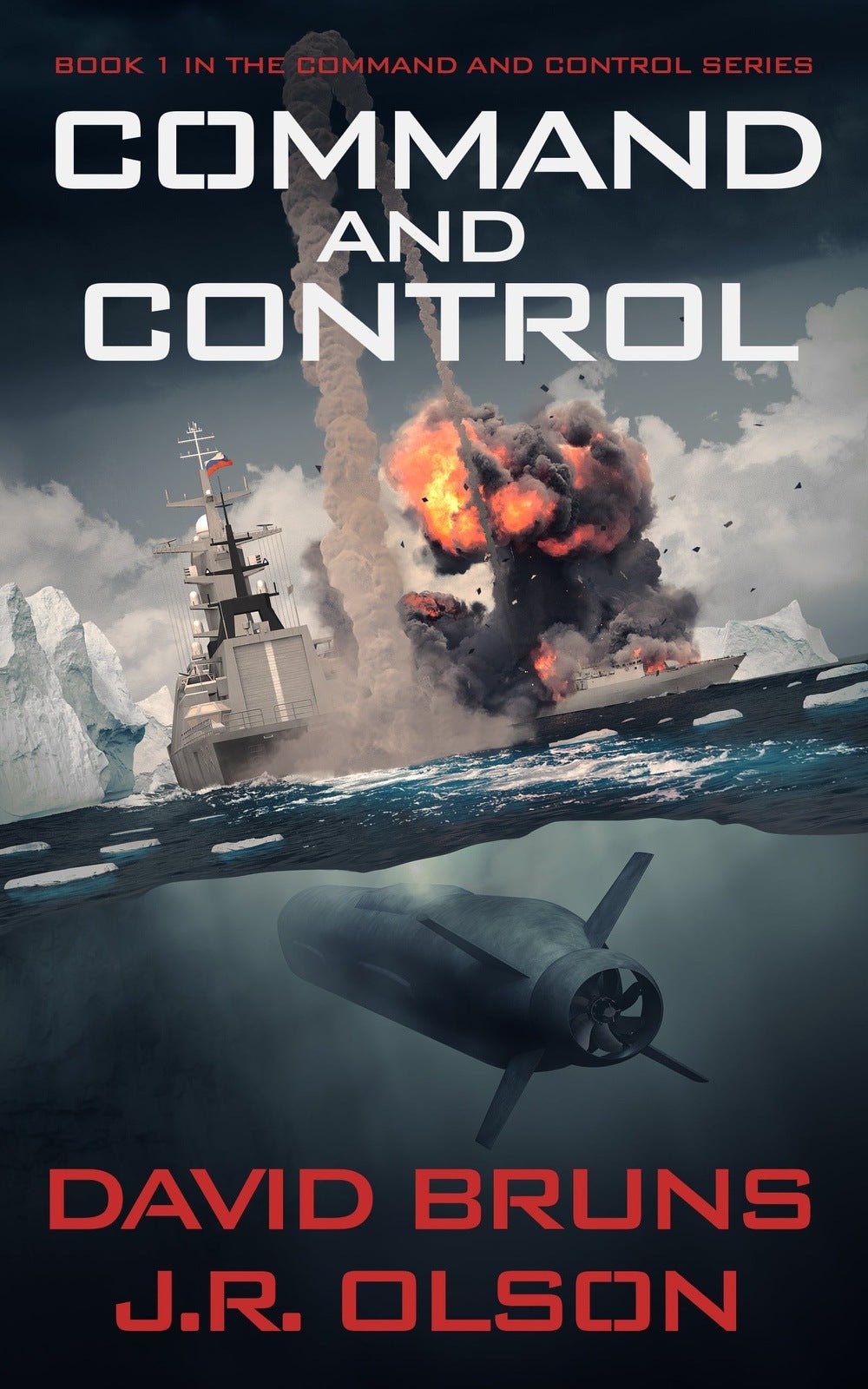 Description
Description
As a string of unexplained attacks push superpowers to the brink, the clock is ticking toward the start of World War III.
"A masterpiece of a military thriller..." —Jason Kasper, USA Today bestselling author of The Enemies of My Country
Don Riley, head of the CIA's Emerging Threats Group, has never seen anything like this.
Riley and his team are tasked with identifying national security threats before they become tomorrow's bad news. But shortly after an Iranian vessel delivers a surprise attack to a US Navy Warship in the Arabian Gulf, a series of seemingly unrelated attacks crop up around the globe.
The US military is rapidly being drawn into full-fledged shooting wars on multiple fronts. Now Riley must sift through the layers of deception in time to discover who—or what—is behind these events…
...before the clock reaches zero hour.
Command and Control is the explosive first book in a brand new series co-written by former submarine officer, David Bruns, and retired naval intelligence officer, J.R. Olson. Dive into this nail-biting techno-thriller today, and brace yourself for an electrifying dose of military action, political intrigue, twist-filled espionage.
___________________________
Praise for the authors:
"David Bruns and J.R. Olson deliver captivating and utterly authentic portrayals of modern day combat that compares with the best of the timeless classics by Tom Clancy, Dale Brown, and Stephen Coonts." —Mark Greaney, #1 New York Times bestselling author of Mission Critical
"A fascinating World War Three scenario, and an action-packed story. This is going to be an amazing series!" —Andrew Watts, USA Today bestselling author of The War Planners
"With their background in the U.S. Navy, both Bruns and Olson have the right stuff to create a realistic military tale." ―Booklist
"These two guys have lived it. Now they're writing it. Taut, tense, and totally believable, you will be dropped into the midst of a world with which few of us are familiar. A fine thriller indeed." —Don Keith, author of Only the Brave and Final Bearing
"Command and Control is a masterpiece of a military thriller from the first page to the explosive ending…some of the best combat writing I've seen since Tom Clancy." —Jason Kasper, USA Today bestselling author of The Enemies of My Country
"Bruns and Olson deliver an action packed story from the first to the very last page. Torn from tomorrow's headlines, loaded with intrigue and mystery, a must read for any fan of military techno-thrillers." —George Wallace, author of Warshot and Operation Golden Dawn
___________________________
What readers are saying:
★★★★★ "BRILLIANT!"
★★★★★ "...even I was shocked..."
★★★★★ "...nothing less than epic."
★★★★★ "Tom Clancy, we found your successors."
★★★★★ "...relentlessly accelerates into a nightmare scenario..."