Regular price
$16.99
Sale price
$16.99
Unit price
per
Sale
Sold out
View full details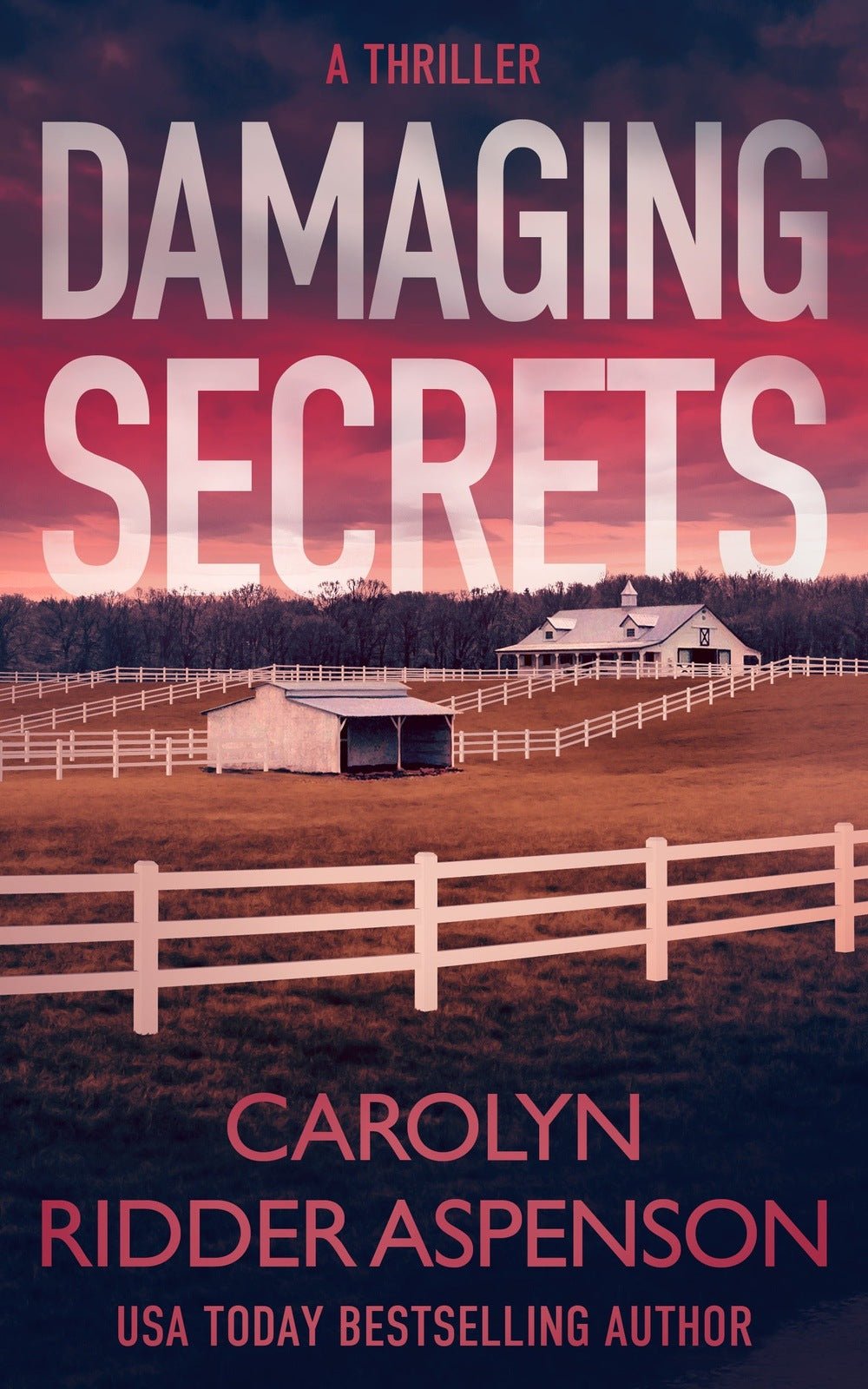 Description
Description
Bestselling author Carolyn Ridder Aspenson is back—this time with a scrappy heroine whose bold detective work and well-timed one-liners will leave you riveted—and entertained—at every turn.
"Detective Rachel Ryder is smart, tough, and fearless—readers will gladly follow her through every twist of Aspenson's knockout first installment in this riveting new series." —LynDee Walker, Amazon Charts bestselling author of Fear No Truth
New to town and a little rough around the edges, Detective Rachel Ryder finds herself on the receiving end of a suspicious person's call in Hamby, Georgia. When the call turns out to be a dead body, the medical examiner is quick to rule the death a suicide. But was it something more sinister?
Everyone in the small department believes the case is closed—except for Rachel. The sudden passing of a local politician during the mayor's run for Congress strikes her as a little too coincidental, and Rachel is eager to follow her instincts. Her partner, Rob, a 30-year veteran, isn't the type to disobey his boss or ruffle any feathers, but he can't convince strong-willed Rachel to let it go.
Obsessed with finding out the truth, Rachel begins to examine the evidence and drags her reluctant partner along for the ride. But the clues are confusing. Nothing is adding up.
Puzzled and running out of time, Rachel and Rob rush to work every angle and bring the elusive killer to justice before someone else ends up dead.
_____________________
"...a fast-paced police procedural with a killer ending." —Susan Hunter, author of Dangerous Habits
"...an awesome mystery..." —Kimberly Charleston, Books Uplift
_____________________
What readers are saying:
★★★★★ "Wow....just wow!!!"
★★★★★ "Highly recommended!"
★★★★★ "I loved this book, was sad when it ended, can't wait for the next one."
★★★★★ "If you like police procedurals with tough, smart female leads, you will love this book!"
★★★★★ "...a plot to have you on the edge of your seat and flipping pages as fast as you can read them!"