Regular price
$17.99
Sale price
$17.99
Unit price
per
Sale
Sold out
View full details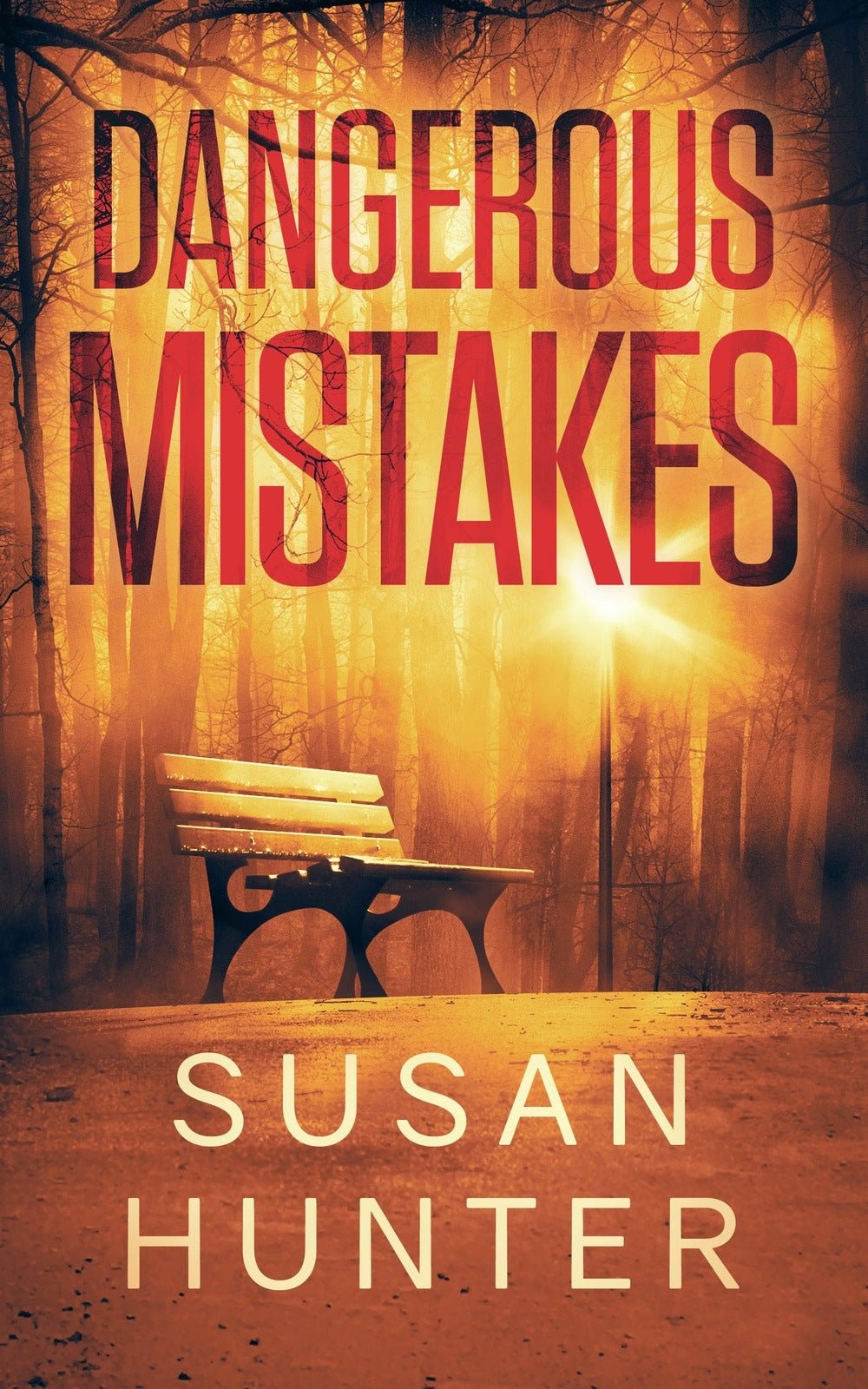 Description
Description
A SMALL TOWN DEATH LOOKS LIKE SUICIDE—TO EVERYONE BUT REPORTER LEAH NASH
Leah Nash is trying to keep her head down under the icy glare of her new boss at the Himmel Times Weekly. Then a local surgeon commits suicide, but his daughter insists he was murdered.
Hard-headed Leah has a soft spot for lost causes. She steps in, and is soon hunting a cunning killer who has no intention of stopping.
Neither does Leah.
DANGEROUS MISTAKES is the second standalone book in the Leah Nash series of complex, fast-paced murder mysteries featuring quick-witted dialogue, daring female characters, and plots with lots of twists and turns.
___________________________
What readers are saying about Susan Hunter and DANGEROUS MISTAKES:
★★★★★ "...another first-class thriller."
★★★★★ "Full of twists and subterfuge and written with such wit..."
★★★★★ "The mystery was cleverly presented and a delight to read."
★★★★★ "Very talented mystery writer. It never turns out the way I think it is going to. Well done!"
★★★★★ "I thought I figured out whodunnit, but I was wrong. Can't wait to read the next installment."
★★★★★ "...a cast of colorful characters and family drama to offset the murder...fun, comedic exchanges, along with heartfelt moments with emotional depth."