Regular price
$17.99
Sale price
$17.99
Unit price
per
Sale
Sold out
View full details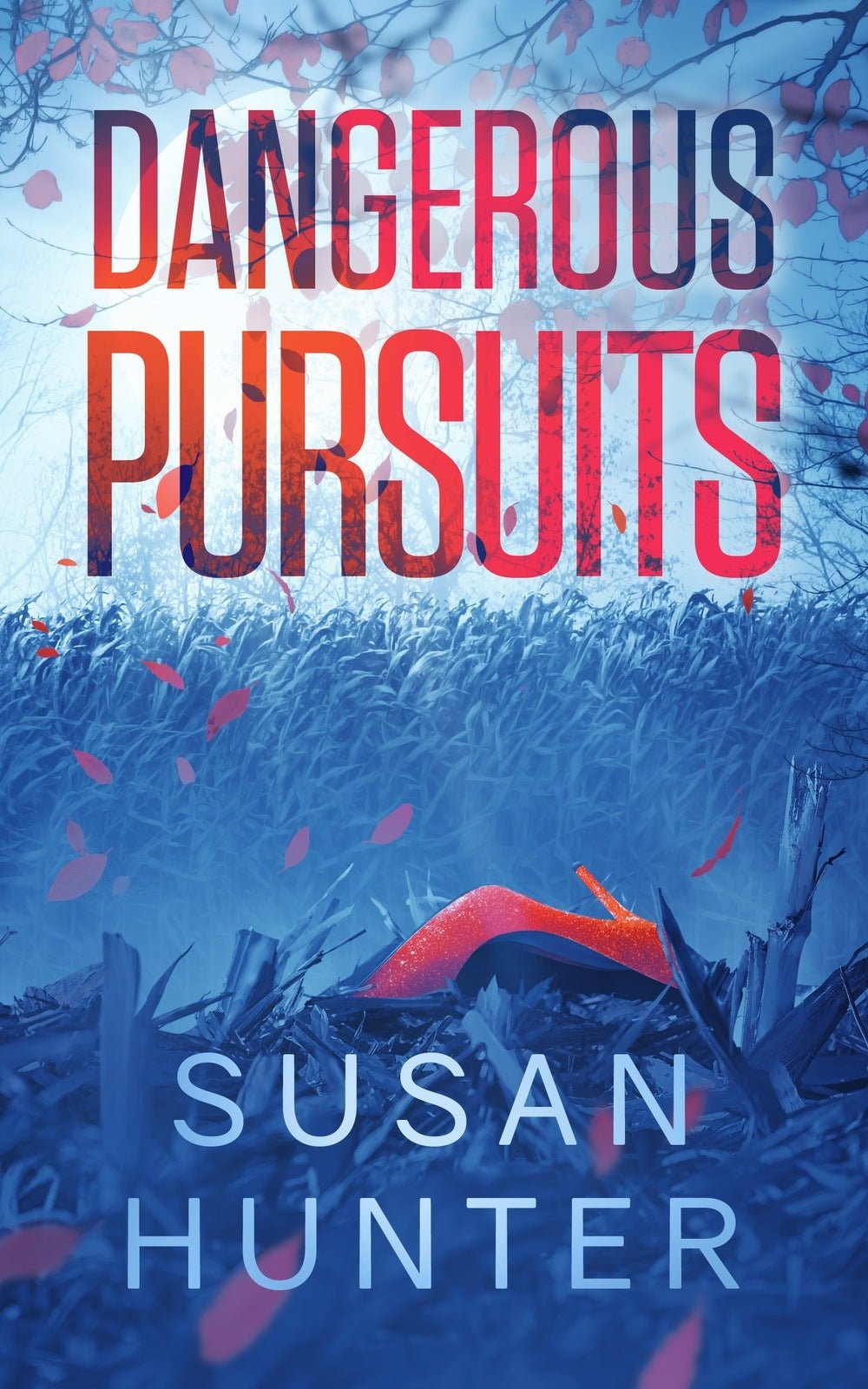 Description
Description
The smallest towns sometimes hold the deadliest secrets.
But the smallest clues can sometimes blow a case wide open.
"Hunter's smart and scrappy Leah Nash returns with a twisty mystery that will leave readers breathless and ready for more. Don't miss this one!" —LynDee Walker, Amazon Charts bestselling author of Fear No Truth
A pair of fancy red stiletto heels is found in a Wisconsin cornfield.
The strangled body of a shoeless young woman in a red sequined cocktail dress is discovered the next day in a wood miles away.
That's the start of a twisty, tangled crime that sends author and struggling newspaper owner Leah Nash in pursuit of a cold-blooded killer.
As a dancer at the local strip club the dead girl had ties to several prominent men who are anxious to remain secret. A naïve club bouncer was in love with her. She had a fling with a small-time conman. The list of potential murder suspects is growing by the minute.
Convinced that the police are after the wrong man, Leah and her overeager new reporter, Troy, dive headlong into the investigation.
But the killer's identity is a moving target. Witnesses lie, suspects won't talk, suspicions rise, distrust is sown as the murderer manipulates events behind the scenes. Everyone has secrets to conceal—some criminal, some shameful, some both.
And when a suspicious accident threatens to derail the investigation, Leah realizes that someone will do anything to keep their secrets safe.
DANGEROUS PURSUITS is the seventh standalone book in the Leah Nash series. If you enjoy murder mysteries with witty dialogue, clever characters, and unexpected twists, you'll LOVE Leah Nash.
____________________________
"...flawless and satisfying." —Cynthia Hamilton, author of the Madeline Dawkins Mysteries
"...a twisty tale that keeps readers guessing right up to the heart-stopping climax. Leah Nash is a feisty, determined heroine who fearlessly chases truth, justice, and the next great story." —Shannon Baker, author of the Kate Fox mysteries