Regular price
$16.99
Sale price
$16.99
Unit price
per
Sale
Sold out
View full details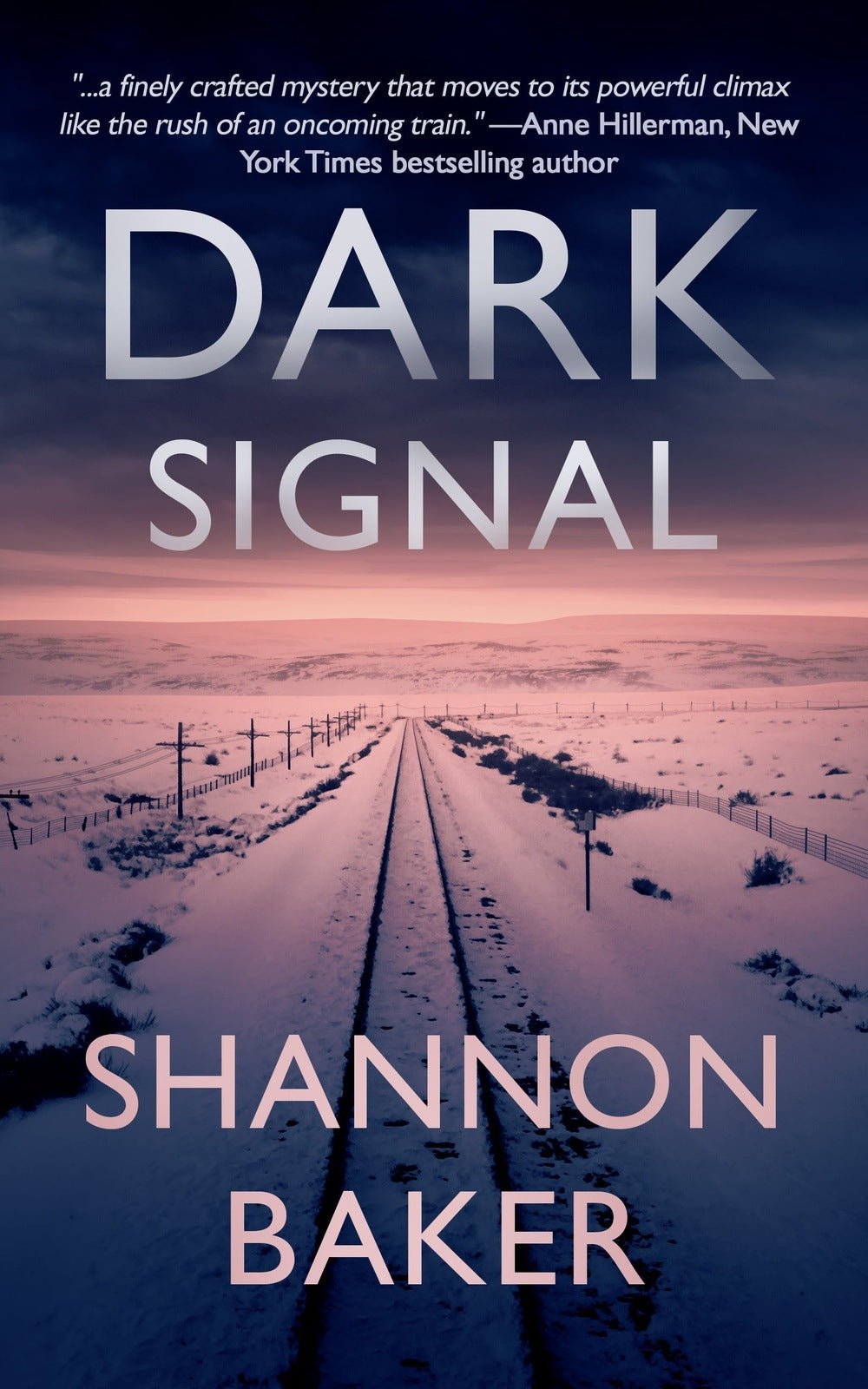 Description
Description
Things aren't always as bad as they seem.
Sometimes, they're a lot worse.
"...a finely crafted mystery that moves to its powerful climax like the rush of an oncoming train." —Anne Hillerman, New York Times bestselling author
Kate Fox has just defeated her ex-husband in the race for Grand County Sheriff, but there's no time for celebration. Instead, she's called to the railroad tracks just outside of town.
The train engineer is dead. His conductor is in shock. And Kate's gut is telling her this is much more than just a horrific accident.
The victim's widow is behaving oddly. The neighbor's story doesn't add up. The victim had recently made several enemies—and they all have motive for murder.
As Kate works to solve the case, she knows she has to trust her instincts—even if that means disagreeing with State Patrol Officer Trey Ridnour.
With the stakes high and the whole town watching, Kate uncovers a plot darker than she ever imagined. The clock is ticking, and Kate knows it's up to her to bring the killer to justice... before tragedy strikes again.
_______________________
Praise for Shannon Baker and Dark Signal:
"...smart, determined heroine..." —Compulsive Reader
"...the kind of protagonist many readers have been waiting for..." —Publishers Weekly
"...Baker manages to bring all the pieces together in a very satisfying manner both in the investigation and in Kate's personal life." —Reviewing the Evidence
"...pushes her franchise across the cold prairie landscape as steadily and professionally as a BNSF freight train, leaving readers eager for the next stop." —Kirkus Reviews
"... the characters are quirky and enjoyable in a way that only some small-town people are, and they bring humor and a sense of earthiness to Shannon Baker's fictional town. Baker also beautifully conveys the stark, breathtaking landscape of the Great Plains in midwinter, giving her story a wonderfully tactile sense of place." —Colorado Book Review