Regular price
$16.99
Sale price
$16.99
Unit price
per
Sale
Sold out
View full details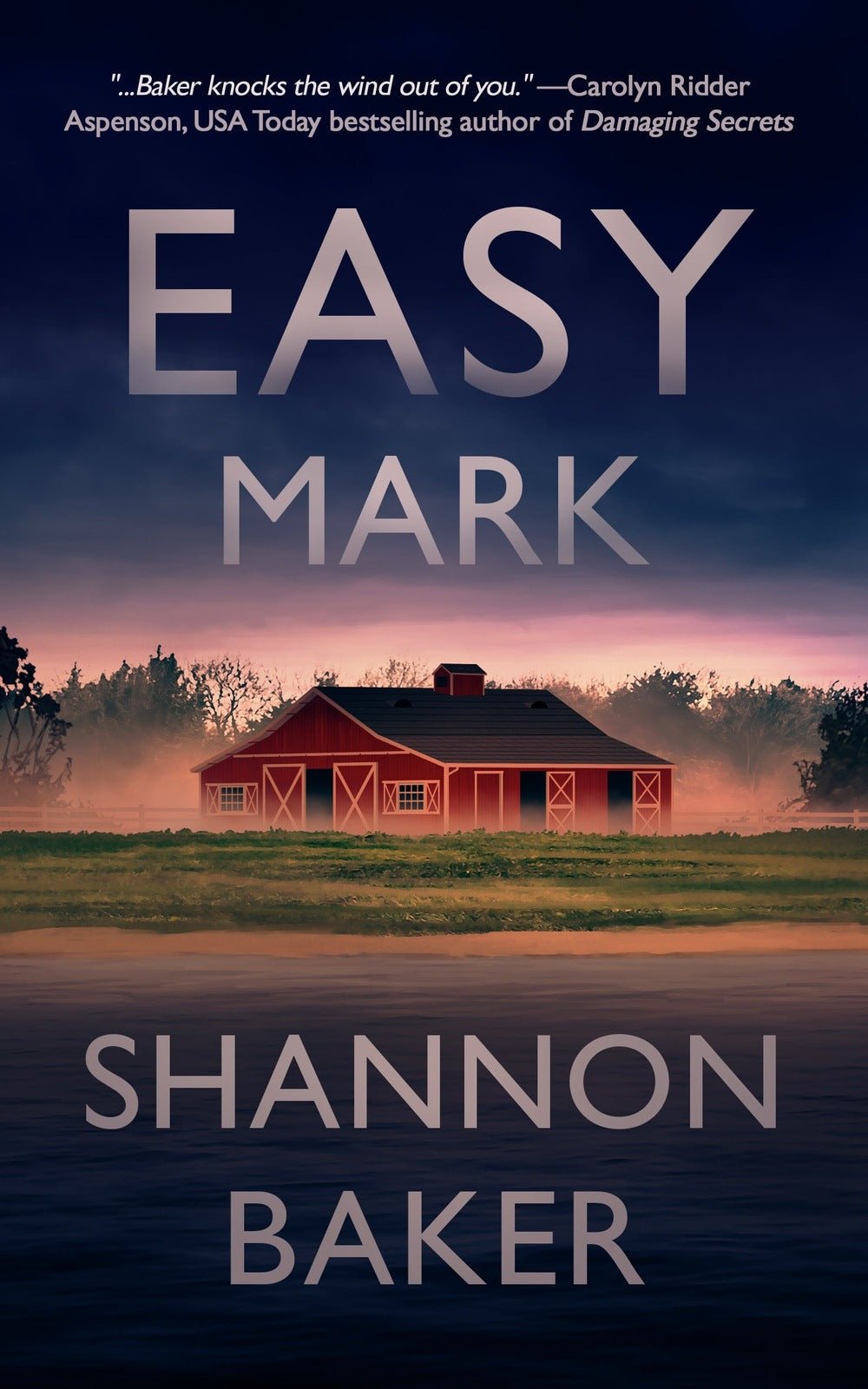 Description
Description
A twisted and intricate mystery with secrets that will leave you stunned.
Kate Fox, a sheriff with something to prove, must dig through the private lives of the people in her town, including her own brother, to solve her most shocking mystery yet.
"...Baker's writing is crisp and delightfully descriptive, her plots intricate, and—best of all—Kate Fox is a wonderful mix of boot-leather toughness and latent vulnerability..." —James Chandler, author of Misjudged
With her ex-husband, Ted, working nearby in an adjoining county, Kate Fox is eager to prove she's the better sheriff. And when the less-than-popular ex-foreman of a local ranch is found dead, Kate gets the opportunity she's been looking for.
But as it turns out, the case hits a little too close to home. The dead man's body is discovered in Kate's brother Jeremy's truck—and her brother is missing. Evidence left at the crime scene leads Ted to suspect the ranch's new foreman, but Kate isn't convinced he's responsible for the crime.
Kate dives into her own investigation. But the mystery only deepens when strange events start taking place and it seems like everyone close to the ex-foreman has secrets to hide and reasons to kill—including Jeremy.
As Kate races to eliminate suspects, a shocking realization leads her to the truth. You won't want to miss the secrets that she uncovers.
____________________
Praise for Shannon Baker and EASY MARK:
"...Baker knocks the wind out of you...Easy Mark is a stay-up-all-night thriller." —Carolyn Ridder Aspenson, USA Today bestselling author of Damaging Secrets
"With a sweep as broad as the sky over the sandhills and a puzzle as knotty as the Fox family tree, Easy Mark takes an already terrific series to a new high." —Catriona McPherson, multi-award-winning author of A Gingerbread House
"A non-stop and action-packed drama where the pacing ratcheted up a notch with each chapter read." —Dru's Book Musings
"I love reading police procedurals featuring strong, witty women who get the dang job done, especially if the story also gives me a sense of place. Shannon Baker's new novel, Easy Mark, kicks butt in that regard." —LaVonne Griffin-Valade, author of Dead Point
"Shannon Baker gets better with every book. A superb read." —Amazon Charts bestselling author Jess Lourey
____________________
What readers are saying:
★★★★★ "...keeps you in suspense!"
★★★★★ "...the best of the series so far."
★★★★★ "...wonderfully complex tale has many plot twists..."
★★★★★ "...an exciting plot with humor and love sprinkled in..."
★★★★★ "Shannon Baker knows how to weave a tale while keeping the suspense high, the characters totally feel like your friends and a story line that will leave you waiting to see what happens next!"