Regular price
$22.99
Sale price
$22.99
Unit price
per
Sale
Sold out
View full details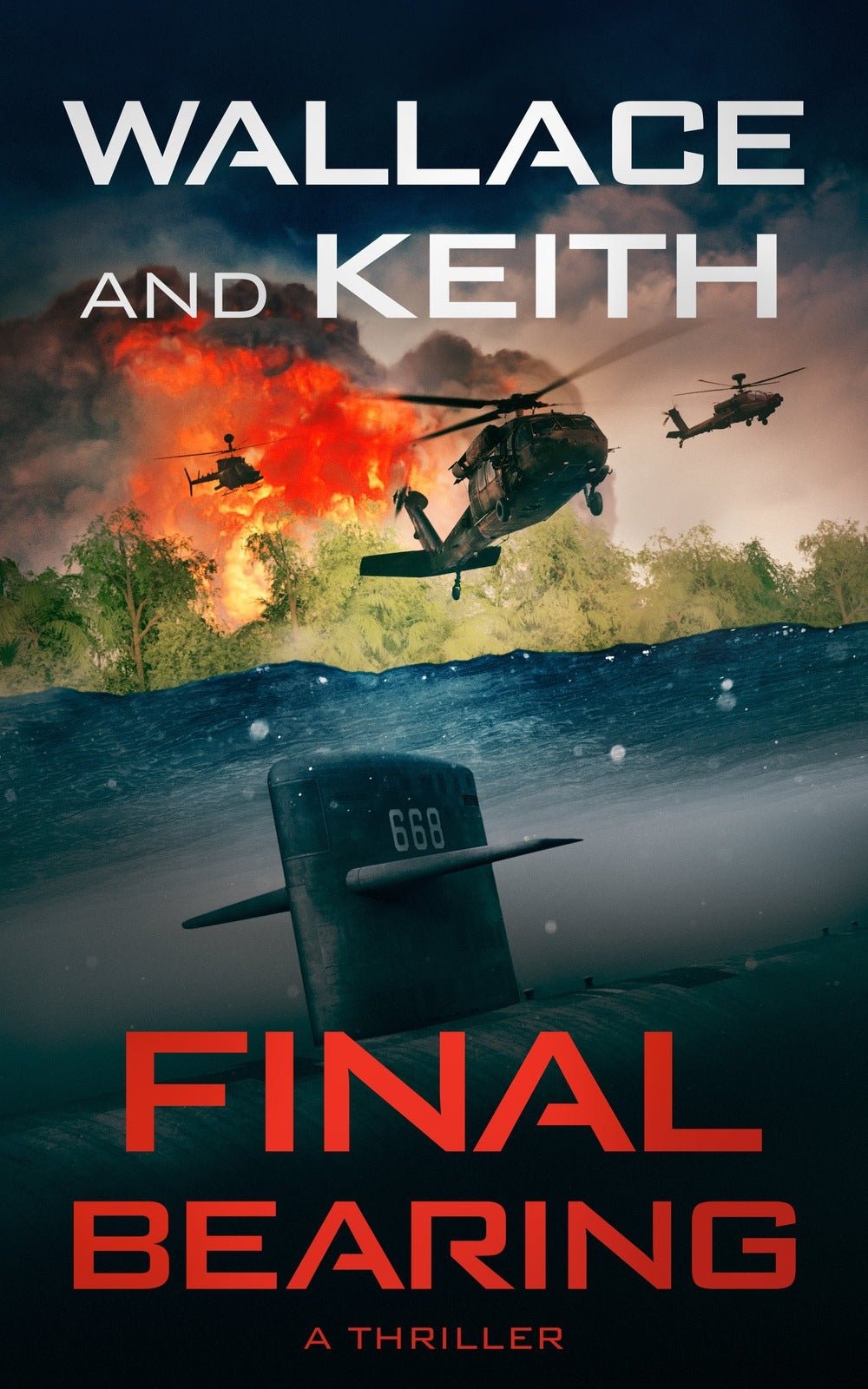 Description
Description
From the authors of the novel Hunter Killer, now a major motion picture starring Gerard Butler and Gary Oldman.
"This team spins a great tale." —W.E.B. Griffin
Commander Jonathan Ward and his crew on the old attack sub Spadefish are on one last mission. A US Navy SEAL team is inserted into South America. Their orders are to destroy the secret laboratories of the world's most notorious drug cartel, and the Spadefish has been sent to provide assistance.
But Juan de Santiago, the violent billionaire drug lord, has an entire private army and a futuristic new mini-submarine of his own. He will do anything to protect his empire.
And he knows the Americans are coming...
Final Bearing is the first book in the Hunter Killer series. Drawing upon decades of experience on nuclear submarines, bestselling authors Wallace and Keith present a suspense thriller perfect for fans of Tom Clancy, Rick Campbell, and Clive Cussler.
__________________________________________________
What readers are saying about Final Bearing and Wallace and Keith:
★★★★★ "Suspenseful, thrilling, and non-stop action!"
★★★★★ "I could almost feel the heat in the sub's nuclear reactor!"
★★★★★ "Reminds me of the late Tom Clancy- fast paced and suspenseful. Great read."