Regular price
$16.99
Sale price
$16.99
Unit price
per
Sale
Sold out
View full details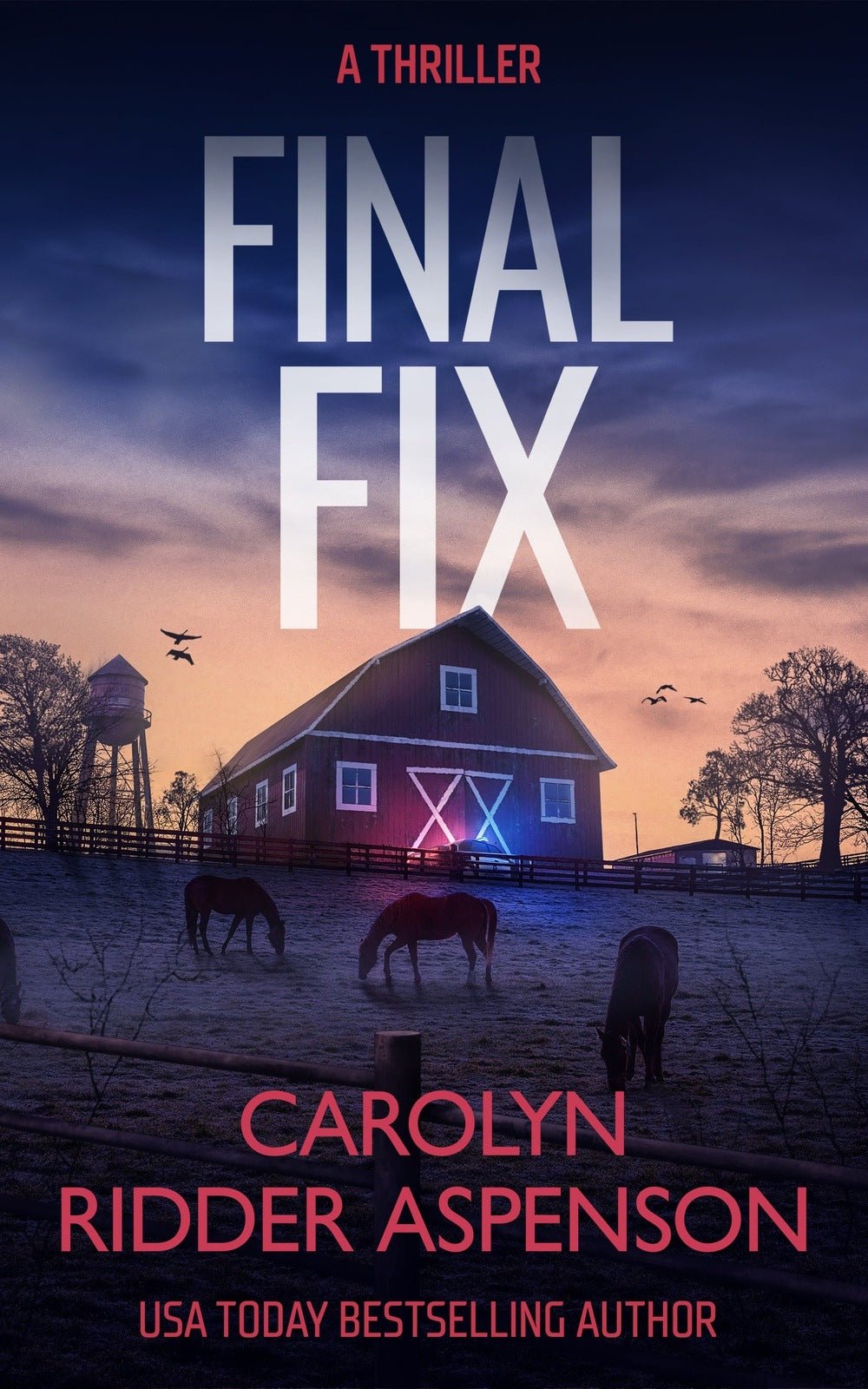 Description
Description
Detective Rachel Ryder stumbles upon a case that will force her to confront her past like never before.
At a local fair, Rachel unexpectedly crosses paths with Sean, a familiar face from her past. The encounter, laced with awkward tension, takes a harrowing turn when Sean sends her a cryptic message, begging to meet. When Rachel arrives, she's met with a chilling scene—Sean, deceased from an apparent overdose. But the presence of his baby at the scene whispers a different tale, one Rachel is determined to uncover.
The investigation takes a sinister turn as she discovers Sean's secret dealings. Heated confrontations, clandestine exchanges with ranch owners, and a rising body count point to a puzzle far more intricate than a straightforward overdose.
As Rachel and her team navigate a treacherous web of lies, they must outwit a ruthless adversary whose reach extends far beyond their city. The stakes rise when the lives of those closest to her hang in the balance, forcing Rachel to question just how far she's willing to go to unmask the truth and deliver justice.
Final Fix by Carolyn Ridder Aspenson is a gripping crime thriller that takes readers on an intoxicating journey into the underbelly of crime, where the price of truth is higher than ever before.
_______________________
Praise for Carolyn Ridder Aspenson and the Rachel Ryder series:
"Detective Rachel Ryder is smart, tough, and fearless—readers will gladly follow her through every twist." —LynDee Walker, Amazon Charts bestselling author of Fear No Truth
"Tight writing, unexpected twists, and the tough but vulnerable lead Detective Rachel Ryder will leave you eager to read the next book..." —Susan Hunter, author of Dangerous Habits
"Rachel Ryder is a new heroine on the suspense scene that you'll want to engage with again and again." —Kimberly Charleston, Books Uplift