Regular price
$17.99
Sale price
$17.99
Unit price
per
Sale
Sold out
View full details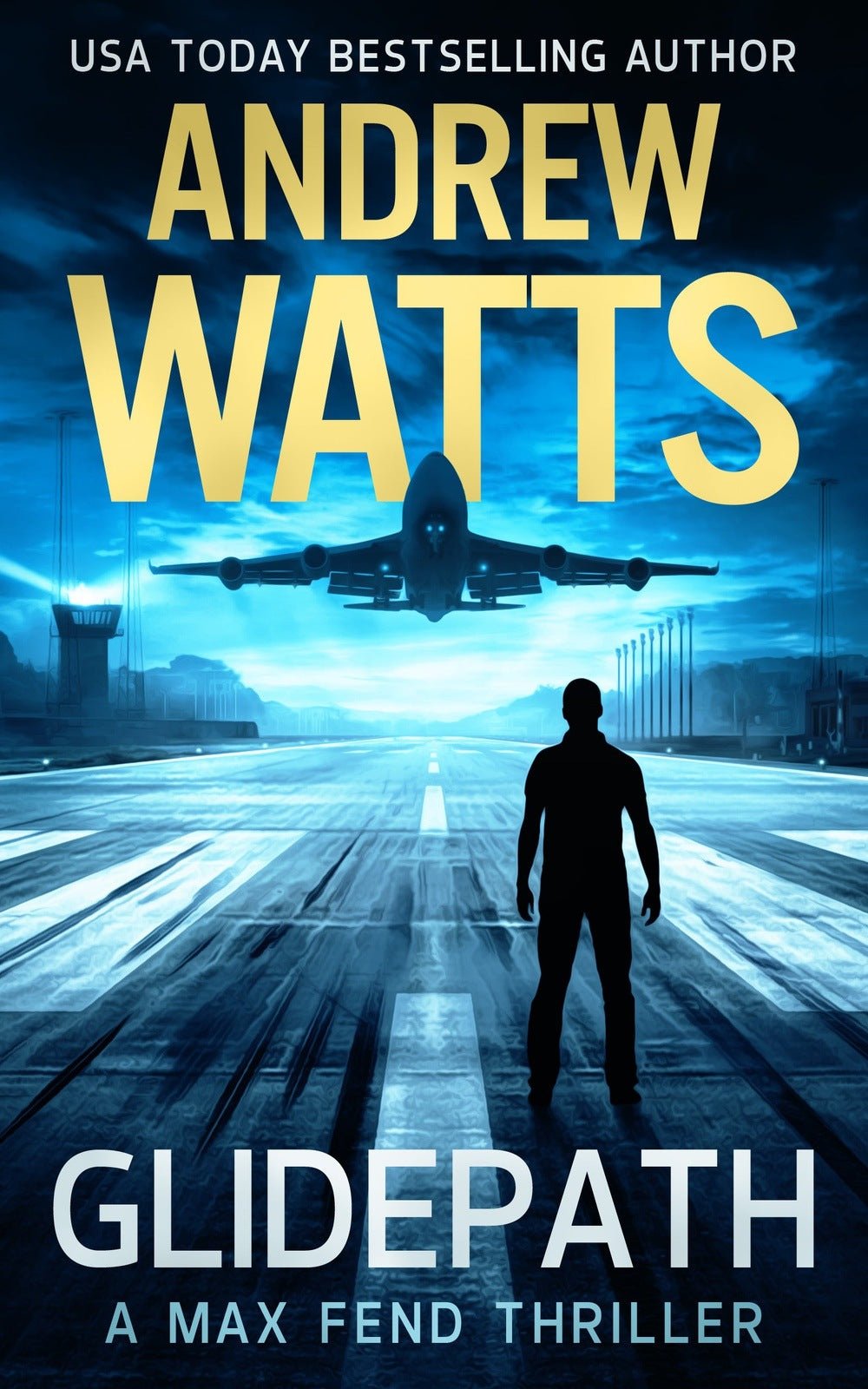 Description
Description
From USA TODAY bestselling author and former Navy pilot Andrew Watts comes a gripping thriller that combines aviation, action, and espionage.
Charles Fend, the billionaire CEO of Fend Aerospace, is only days away from launching the world's first autonomous commercial airliner when a mysterious cyber attack threatens to cripple the project.
But who is responsible?
Is it the wealthy ex-KGB agent, Pavel Morozov, who has shown up from a past Charles had long-forgotten?
Or was it Charles' own son Max—now on the run from the FBI after he was accused of sending corporate secrets to a criminal enterprise?
And just what is hiding inside the top secret CIA file on Max Fend? The one that even his FBI investigator isn't allowed to see.
GLIDEPATH is a pulse-pounding race to uncover the truth, before it comes crashing down from above…
Recommended for fans of Jack Ryan, Jason Bourne, and Mitch Rapp.
_________________________________
What readers are saying about GLIDEPATH:
★★★★★ "Authentic, Creative and Constant Action!"
★★★★★ "...A real thriller! Rivals Vince Flynn and Tom Clancy... "
★★★★★ "...I thoroughly enjoyed this book-- being a Jack Reacher fan, it was fun to read... "
★★★★★ "...I anticipated a good techno-thriller related to the aviation industry. Instead, I wound up reading an incredible spy vs. spy novel..."
★★★★★ "in my mind his story-line, intensity and writing skills are in the same class as Vince Flynn/Kyle Mills, Brad Thor, Daniel Silva and David Baldacci. Great book…"