Regular price
$16.99
Sale price
$16.99
Unit price
per
Sale
Sold out
View full details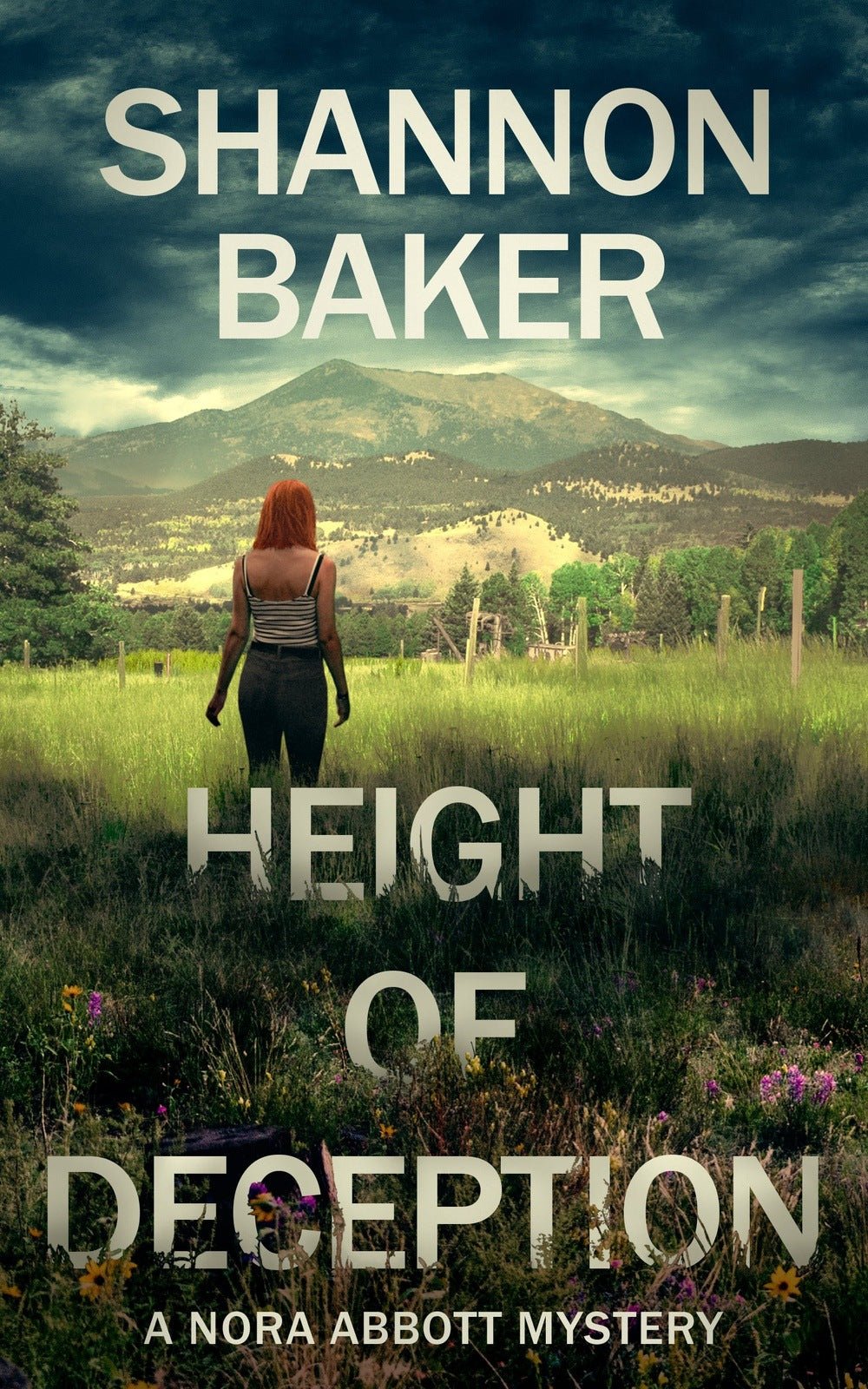 Description
Description
Shannon Baker delivers a gripping new thriller set in the desert Southwest. When Nora Abbott's husband is found dead, she must clear her name while uncovering a murderous secret—a contemporary Western thriller for fans of C.J. Box and Anne Hillerman.
In the remote mountains of Arizona, Native American history is being torn apart by corporate greed and corruption. Nora Abbott is caught in the middle, struggling to keep her small business alive.
But when Nora's womanizing husband is murdered in cold blood, local law enforcement suspects that she killed him. As allies become enemies and friends become suspects, Nora takes it upon herself to find who killed her husband—and why.
But in this unforgiving terrain, the price of truth may be too steep...
Height of Deception is perfect for fans of Faith Martin, Mary Burton, Lisa Regan, the Jeff Carson David Wolf series, Stuart Woods, the Janet Evanovich Stephanie Plum series, Anne Hillerman Navajo mysteries, Rich Curtin, BJ Bourg, Lisa Gray, JA Jance, Nick Drake books, Nick Petrie Peter Ash novels, and Craig Johnson's Walt Longmire mystery series.
_______________________________
What people are saying about Shannon Baker and HEIGHT OF DECEPTION:
★★★★★ "Height of Deception is the best book I've read this year."
★★★★★ "I couldn't put the kindle down and stayed up until 3:30AM to finish it."
★★★★★ "I thoroughly enjoyed and recommend this book and l look forward to the rest of the series."
★★★★★ "Ms. Baker is an excellent writer, creating real life characters in totally believable circumstances. If you are fans of Sue Grafton or Sara Paretsky, this new series is for you."
★★★★★ "If you like smart outdoorsy heroines as I do, you'll soon become a fan of Nora Abbott. It's always a special treat when you learn new things while you're being entertained and Height of Deception does both. Five stars!"