Regular price
$16.99
Sale price
$16.99
Unit price
per
Sale
Sold out
View full details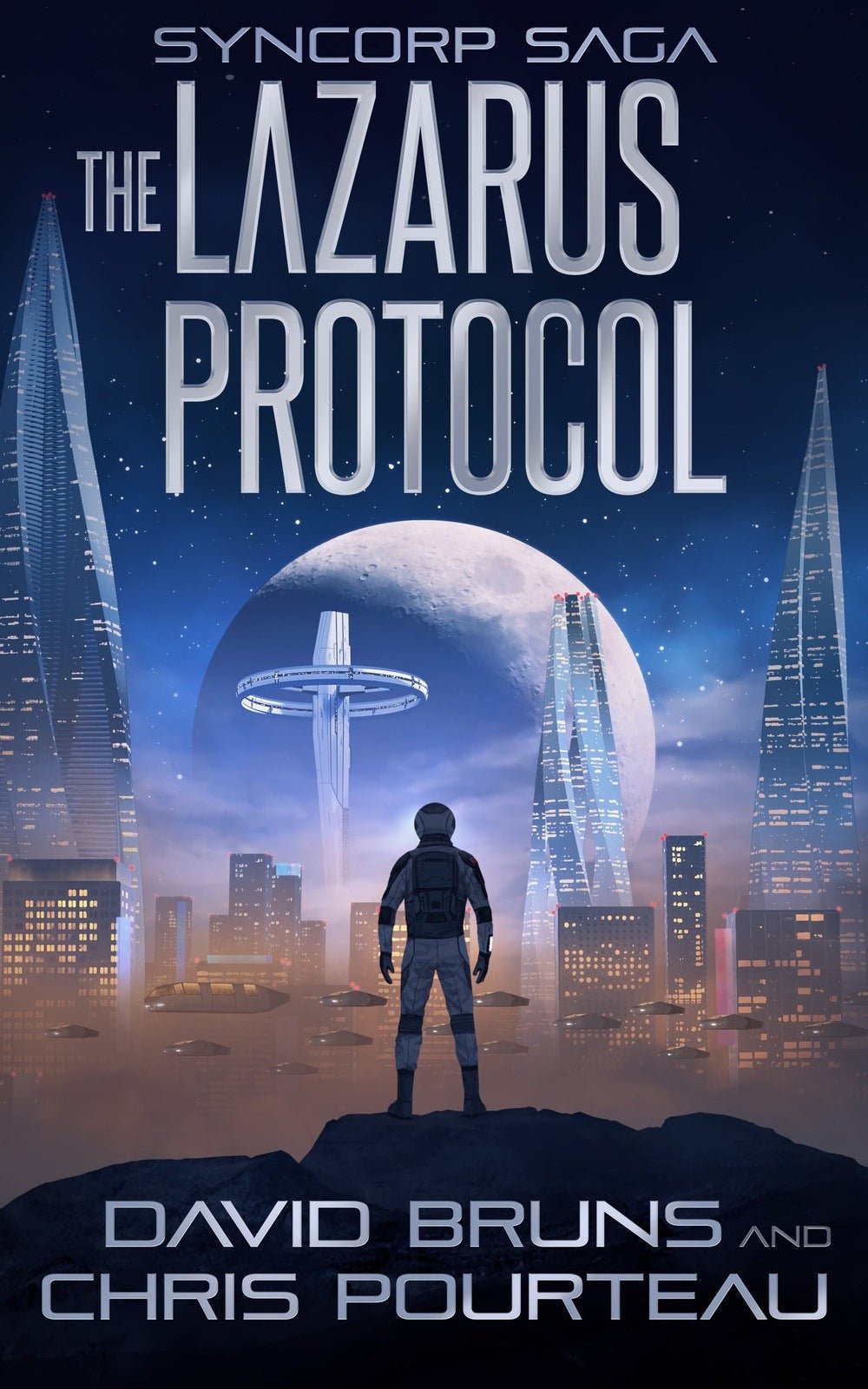 Description
Description
A brutal fight for global domination.
A desperate race to save humanity.
One unlikely team fighting against extinction.
Fans of The Expanse will enjoy this gripping, edge-of-your-seat first book in the award winning SYNCORP Saga!
Where some see crisis, others see opportunity...
With a planetary disaster on the horizon, Colonel William Graves has been ordered on a bold and highly classified mission. Teamed with a brilliant billionaire, a lunar engineer, and a disgraced veteran, they must race against the clock to save humanity, or risk extinction.
But while some believe mankind's future lies amongst the stars, others seek to pursue a different solution: the subjugation of life itself. And as tensions mount, pitting factions against each other, global disasters continue to ravage the planet and the team soon finds itself asking one very important question: Who can they really trust?
In an epic story of action, political intrigue, and betrayal, there's opportunity among the chaos… and a clock ticking down to humanity's final hour.
__________________________
Praise for The Lazarus Protocol:
"Characters you'll love, action that'll keep you turning pages..." —Rhett C. Bruno, USA Today bestselling author
"...sends you headfirst into a fantastic story of intrigue, conspiracy, and science fiction." —Tom Abrahams, author of The Alt Apocalypse
"...a superbly crafted, gripping story..." —Jason Anspach & Nick Cole, bestselling author team of Galaxy's Edge