Regular price
$17.99
Sale price
$17.99
Unit price
per
Sale
Sold out
View full details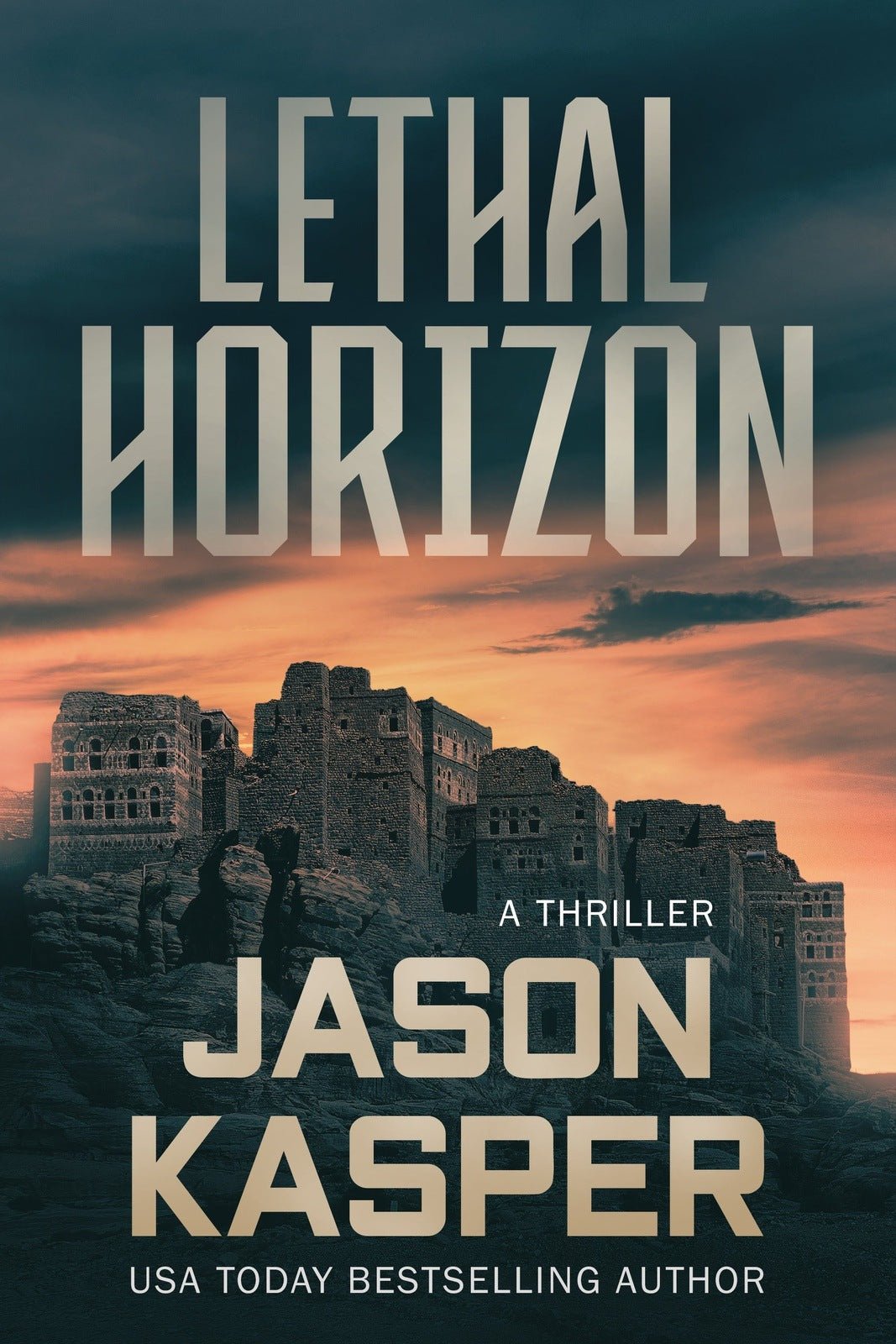 Description
Description
FROM FORMER GREEN BERET AND USA TODAY BESTSELLING AUTHOR JASON KASPER
For David Rivers and his team, the mission was supposed to be simple—retrieve a defecting militia leader and deliver him to CIA interrogators.
But nothing is simple in Yemen, where vast swaths of terrain are controlled by Houthi and Al Qaeda fighters. When they locate the asset, the team discovers why he has been deemed critical to their intelligence effort.
The defector has direct knowledge of the team's top target: Erik Weisz, the shadowy figurehead behind the most catastrophic terrorist attacks since 9/11. And as it turns out, Weisz is currently in Yemen, traveling through Houthi territory with heavy security.
As David's crew prepares for a follow-on operation to remove Weisz once and for all, they discover a web of contradictions. A sudden order to stand down leaves the unit questioning the motives of their CIA handler. With suspicious leadership and a deadly conspiracy looming, the team boards a military aircraft to infiltrate the most dangerous corners of a war-torn desert.
 David is convinced it will be their bloodiest mission yet—and within hours of being inserted deep into the badlands of Yemen, he and his team realize they are pawns in an exceedingly deadly game of chess.
_________________________
Praise for Jason Kasper and the Shadow Strike series:
"Jason Kasper is a name to watch in the thriller world." —Mark Greaney, #1 New York Times Bestselling Author of the Gray Man Series
"...Kasper takes his iconic anti-hero to the next level..." —Steven Konkoly, USA Today Bestselling Author of the Ryan Decker Series
"Jason Kasper's Shadow Strike books slap you with a weapon, helmet, and body armor, and scream 'You're coming with me!' Buckle up and enjoy the ride." —Jeff Carson, Bestselling Author of the David Wolf Series
"Kasper's military experience bleeds onto every page and provides a sense of realism few can match. These intense military thrillers will have you holding your breath until the very end."
—Brian Shea, Author of the Boston Crime Thriller Series