Regular price
$16.99
Sale price
$16.99
Unit price
per
Sale
Sold out
View full details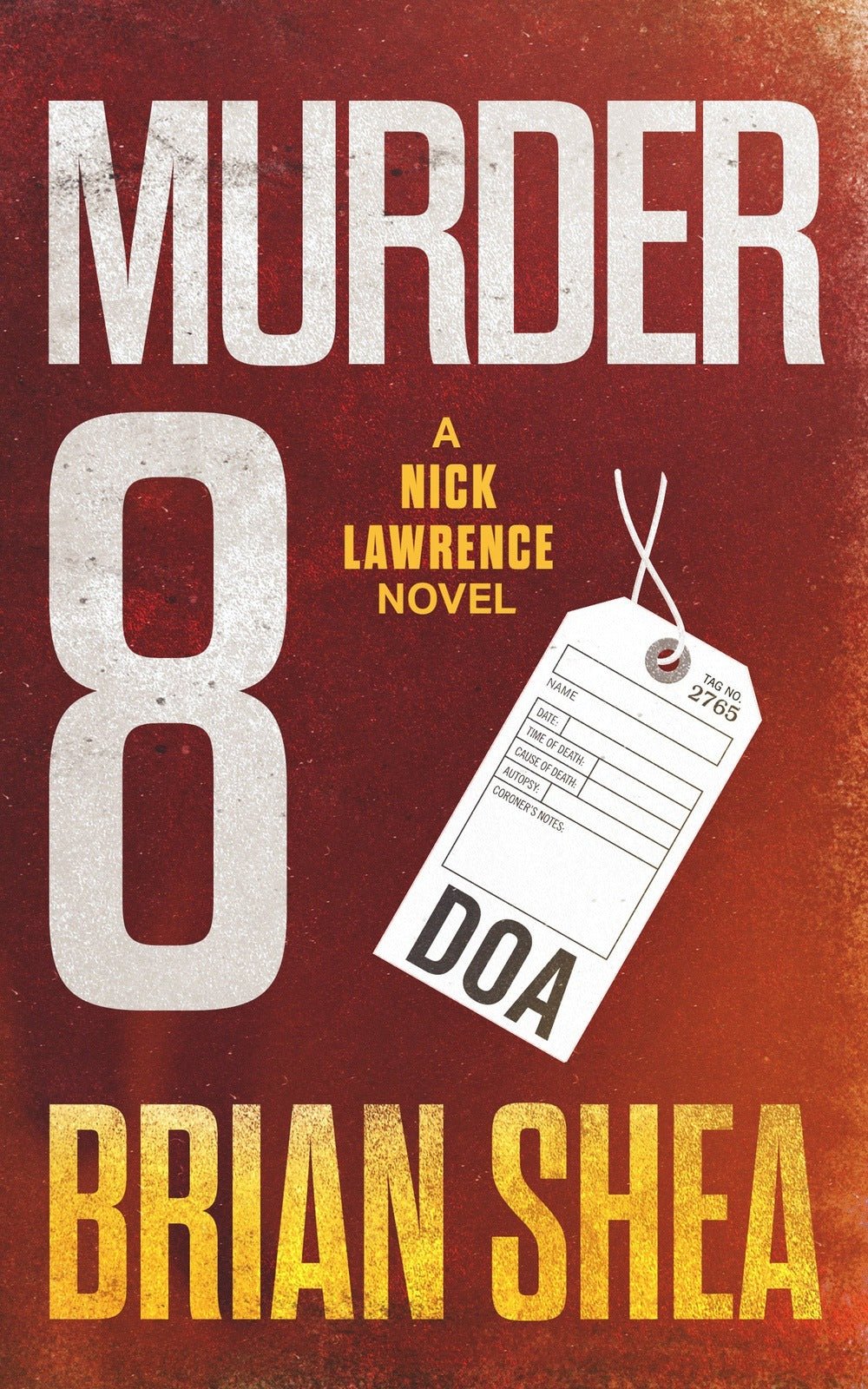 Description
Description
When a senator's daughter is found dead in a Boston alleyway, former FBI agent Nick Lawrence is called into action.
A powerful new drug has hit the streets of Massachusetts, and overdoses are skyrocketing to epidemic proportions. Senator Buzz Litchfield's daughter is the latest opioid death, and he wants justice. Law enforcement is being told to take the gloves off; to come down hard on the rampant drug rings that have plagued the area.
Nick Lawrence and the Valhalla Group are tasked with taking down the distribution network, and must partner with Boston's elite Tactical Narcotics Team to get the job done.
But just as they're about to make a bust, things go south. And Nick realizes that in the war on drugs, corruption is everywhere. And nothing is what it seems…
___________________________
Praise for Brian Shea and MURDER 8:
★★★★★ "Awesome story and great characters!"
★★★★★ "Highly entertaining and nail-biting suspense."
★★★★★ "...cancel your plans and read this book today."
★★★★★ "Action, Suspense, Corruption and ends with a bang!"
★★★★★ "An excellent book and series that I would highly recommend. Don't miss this one."
BRIAN SHEA has served as both a military officer and law enforcement Detective. His authentic crime fiction novels have been enjoyed by countless readers around the world. His books are recommended for readers who enjoy Michael Connolly's Harry Bosch, David Baldacci's John Puller, or James Patterson's Alex Cross.