Regular price
$17.99
Sale price
$17.99
Unit price
per
Sale
Sold out
View full details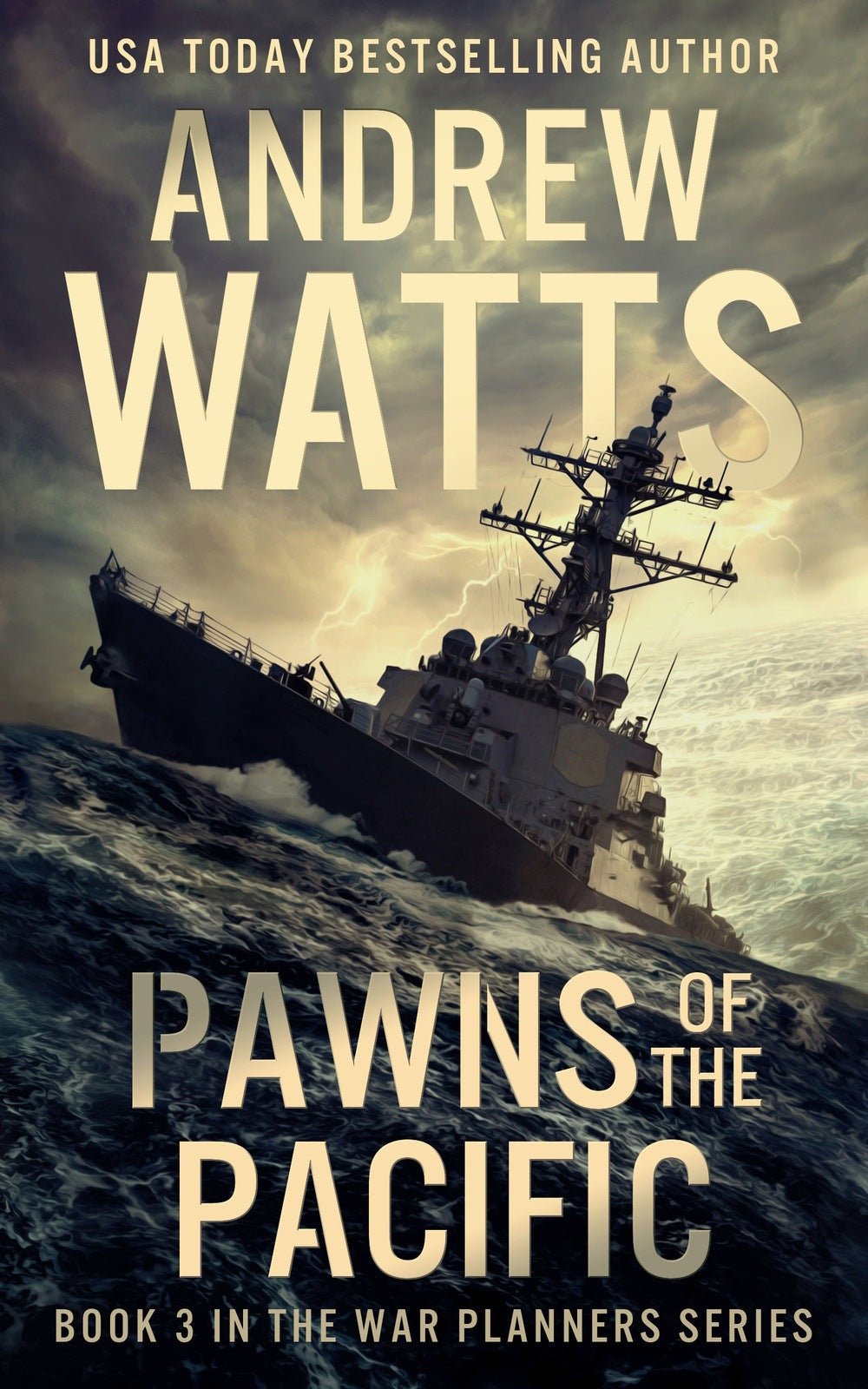 Description
Description
From USA Today bestselling author and former US Navy pilot Andrew Watts comes a series made for fans of Tom Clancy and Vince Flynn.
"Frighteningly real."
From a secretive jungle-covered island in the Pacific, to the sands of the Middle East. From the smog-filled alleyways of China, to the passageways of a US Navy destroyer. The War Planners series follows different members of the military and intelligence community as they uncover a Chinese plot to begin the next world war, and attack America.
________________________________________
Book 3: Pawns of the Pacific
A CIA operative joins a Marine special operations team to infiltrate a secret Chinese base in the jungles of South America. A female navy helicopter pilot is thrown in charge of her destroyer when an unthinkable catastrophe strikes. And the Admiral of America's newest aircraft carrier strike group must save his daughter from a Chinese naval attack.
________________________________________
Praise for Andrew Watts and The War Planners series:
★★★★★ "I now add Andrew Watts to my favorite authors list: Vince Flynn, Brad Thor, and David Baldacci...Highly recommended!"
★★★★★ "As a huge fan of Tom Clancy, this was close."
★★★★★ "I honestly don't remember a storyline that has so completely captured me in this genre before..."
The War Planners series is filled with electrifying action, well-rounded characters, exciting new technology, and unpredictable twists. Purchase your copy now and see for yourself why fans are raving about The War Planners series.