Regular price
$17.99
Sale price
$17.99
Unit price
per
Sale
Sold out
View full details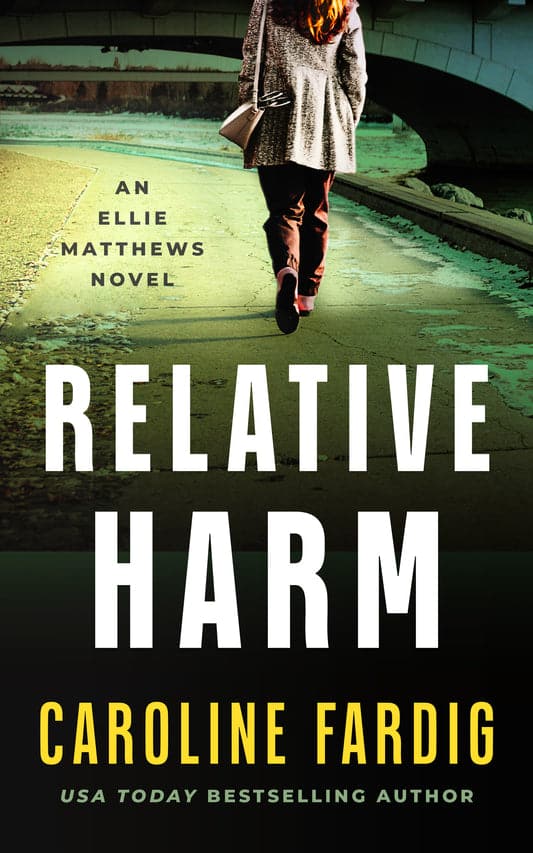 Description
Description
When her partner's family is implicated in a brutal murder, expert criminalist Ellie Matthews must race against the clock to find the real killer…and save the people she loves.
Ellie knows she can't live without her partner, Detective Nick Baxter. So when Nick's brother is accused of vandalizing the house of his former kidnapper and goes on the lam, she insists on accompanying Nick home to help with the family crisis.
Marie Collins has just been released from prison after serving her time for kidnapping Shawn Baxter when he was a toddler. Reviled by the whole town, no one is surprised at the defacement of her property, and Ellie and Nick are able to bring Shawn in to face the consequences of his petty crime. Thinking the situation successfully handled and preparing to leave town, Ellie and Nick are blindsided when a dead body is found in a barn. On Baxter property. And the victim is Marie Collins.
Now the entire town thinks they are guilty of murder...and Ellie is quickly discovering that she prefers being an investigator to being a prime suspect. Calling in Vic Manetti for backup, the trio must dig into Marie Collins' past, unearthing disturbing secrets and a list of potential suspects that keeps getting longer.
But they are playing a dangerous game. Because this killer has gone through hell to get their revenge…and they won't let anyone undo their good work.
From USA Today bestselling author Caroline Fardig comes a How to Get Away With Murder-meets-CSI series nominated for multiple best fiction awards. Relative Harm is the fifth in a gripping forensic mystery series that will enthrall fans of Melinda Leigh, Kendra Elliot, and Lisa Regan.
________________________
Praise for Caroline Fardig and the Ellie Matthews series:
"...a favorite thrill ride." —Kings River Life Magazine
"...strongly recommend..." —The Nerdy Girl Express
"...descriptions and details about forensics..." —Collectors of Book Boyfriends and Girlfriends
"...enjoyed it enough to stay up far too late reading it!" —The MOMinars
"Anyone looking for a good book in the crime/mystery genre should look no further than here." —Philly Review
"Ms. Fardig made all the dirty details of collection, processing and assessment of evidence so enjoyable." —Next Book in Your Hand
________________________
What readers are saying:
★★★★★ "...unrelenting..."
★★★★★ "...phenomenal..."
★★★★★ "...hard to put down!"
★★★★★ "...highly recommend..."
★★★★★ "...the suspense is vicious..."