Regular price
$16.99
Sale price
$16.99
Unit price
per
Sale
Sold out
View full details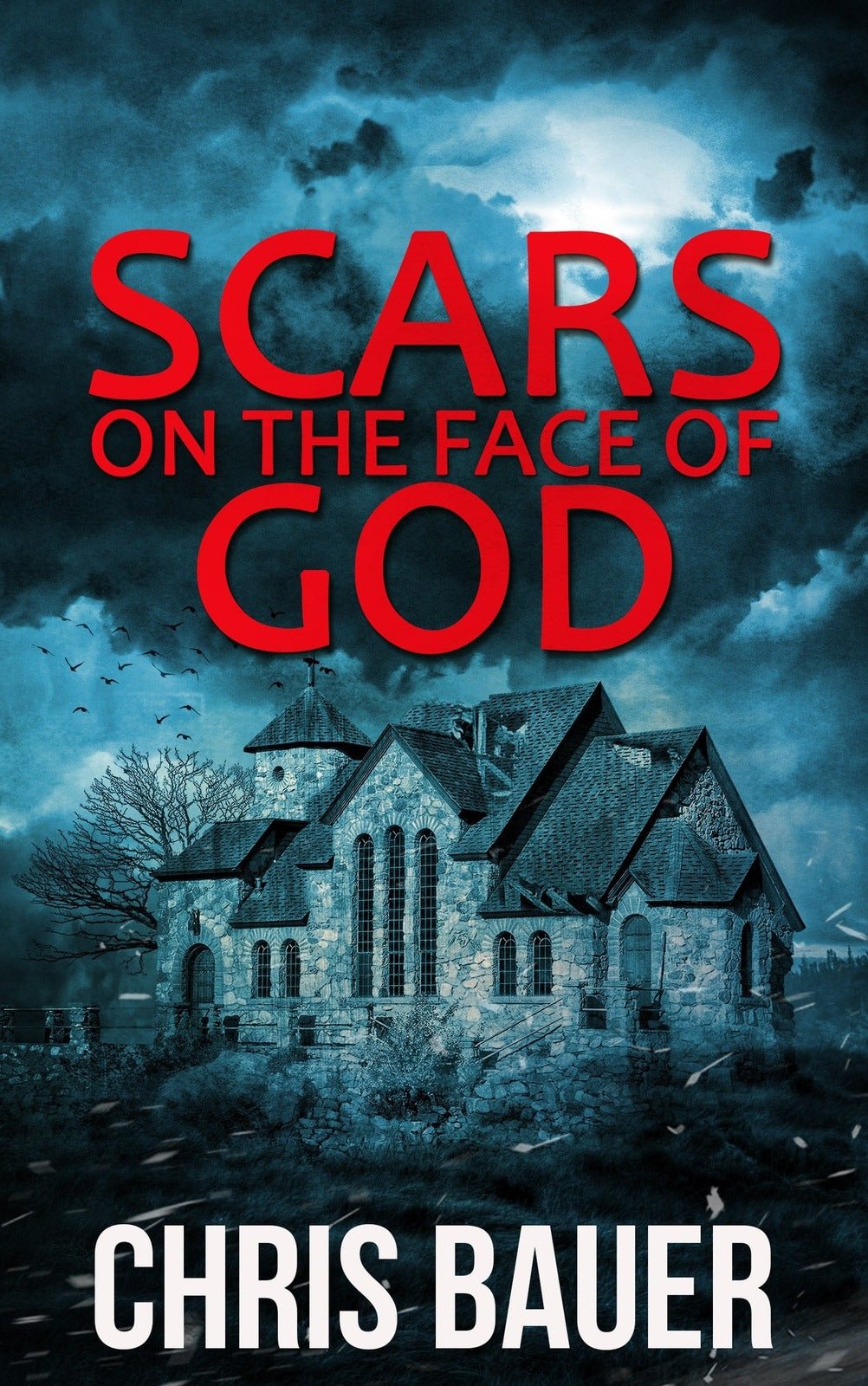 Description
Description
Prayers sometimes land on the Devil's ears.
"Scars on the Face of God is a brilliant novel. Congratulations on hitting one out of the park…" —Jonathan Maberry, NYT bestselling author and winner of multiple Bram Stoker Awards
The year is 1964. A construction project in the town of Three Bridges, Pennsylvania unearths an ancient sewer. Inside is a mystery dating to the 19th century: the hidden skeletons of countless infants.
As the secrets of Three Bridges begin to surface, an ancient codex is discovered in the attic of a local orphanage. A bible containing writings in Lucifer's own hand.
The parish priest and a church handyman set out to discover the truth. But a series of strange visions and horrifying tragedies begin, and the darkest secret of all becomes clear:
The town of Three Bridges is marked, and the Devil is coming out to play.
For fans of Stephen King and Stranger Things.
______________________________
Praise for Chris Bauer and SCARS ON THE FACE OF GOD:
"...Bauer writes with passion and intensity, tackling the mysteries of faith and fear. Hotter than the flames of hell." — Scott Nicholson, author of Scattered Ashes, They Hunger, The Red Church, The Harvest.
"These characters... are exquisitely drawn, fully-fleshed beings that leap from the page to engage you in the plot... The writing is pitch-perfect, from the language used to the intricate weaving of plot threads. This is a talented writer, a name I will expect to find on New York Times best-seller lists." —Kelly Jenkins, SF Crowsnest Review
_______________________________
What readers are saying:
★★★★★ "...at once beautiful and terrifying."
★★★★★ "Absolutely great book, well on par with anything Stephen King has written."
★★★★★ "...one of the best horror novels I have read in a long time. It is truly frightening."
★★★★★ "This is an excellent book. Well written, with a taut plot and well-defined likable characters."
★★★★★ "Engaging theme, brilliant story, wonderfully written and a pleasure to get lost in. What an amazing tale!"
★★★★★ "The unexpected and delightful treats are the numerous "AHA!" moments that make you think about who you are, what you are, and why you are."