Regular price
$16.99
Sale price
$16.99
Unit price
per
Sale
Sold out
View full details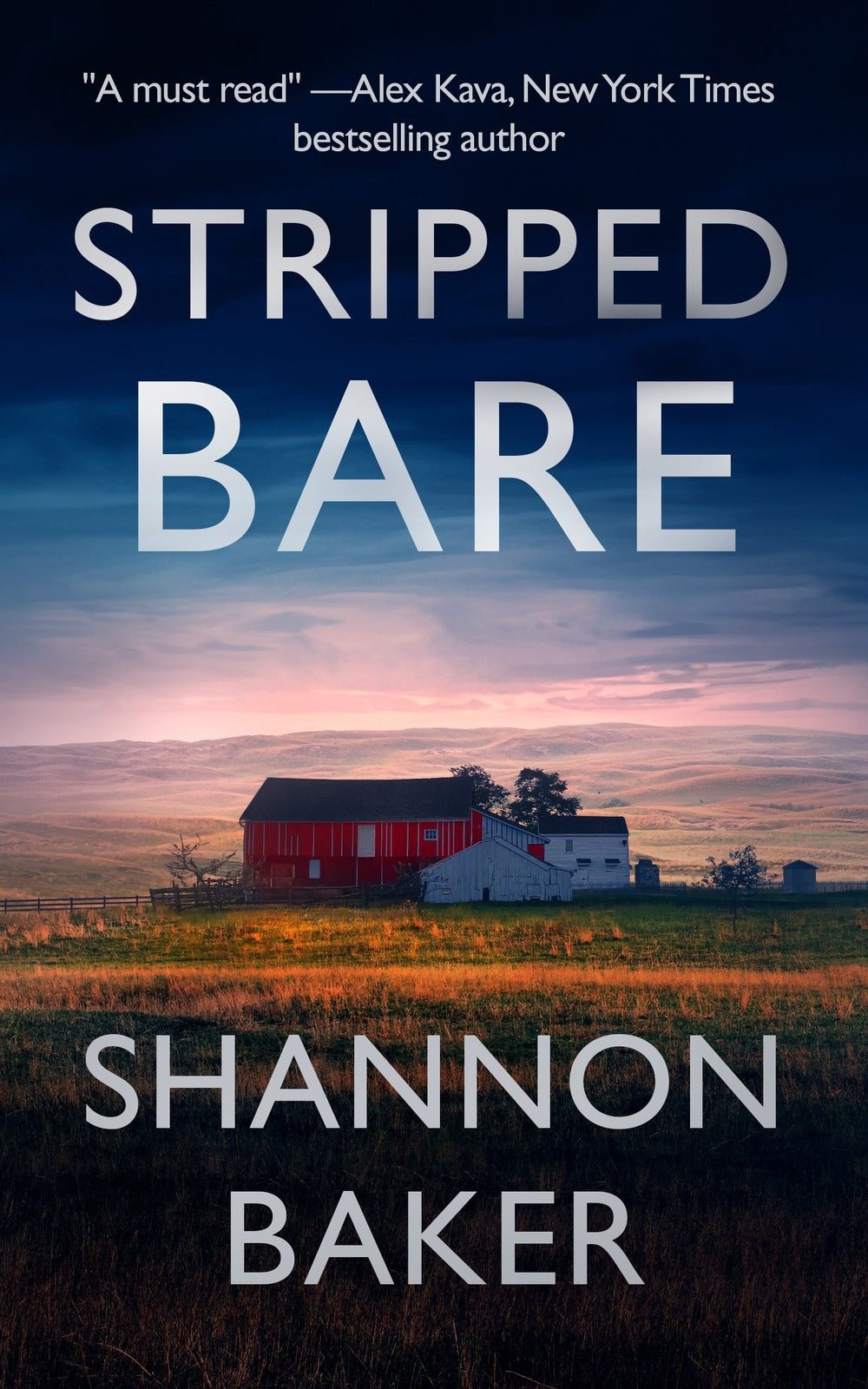 Description
Description
In a land of tranquil beauty, a deadly storm brews beneath the surface.
Kate Fox's perfect life in the serene Nebraska Sandhills is shattered when she receives news of a murder and her husband Ted's grave injury. Her world crumbles further when she discovers Ted's betrayal with a local woman, and her teenage niece Carly's disappearance.
The victim is Carly's grandfather, who was considering selling his ranch to a wealthy environmentalist, stirring up a whirlpool of greed, desperation, and potential murderous intent in their community. As Kate delves into the investigation, she finds herself the target of sinister "accidents".
In Shannon Baker's "Stripped Bare", Kate must brave the storm, unmask a killer, and reclaim her life, even as it threatens to spin out of control. In the heart of the Sandhills, truth is the only path to survival.