Regular price
$16.99
Sale price
$16.99
Unit price
per
Sale
Sold out
View full details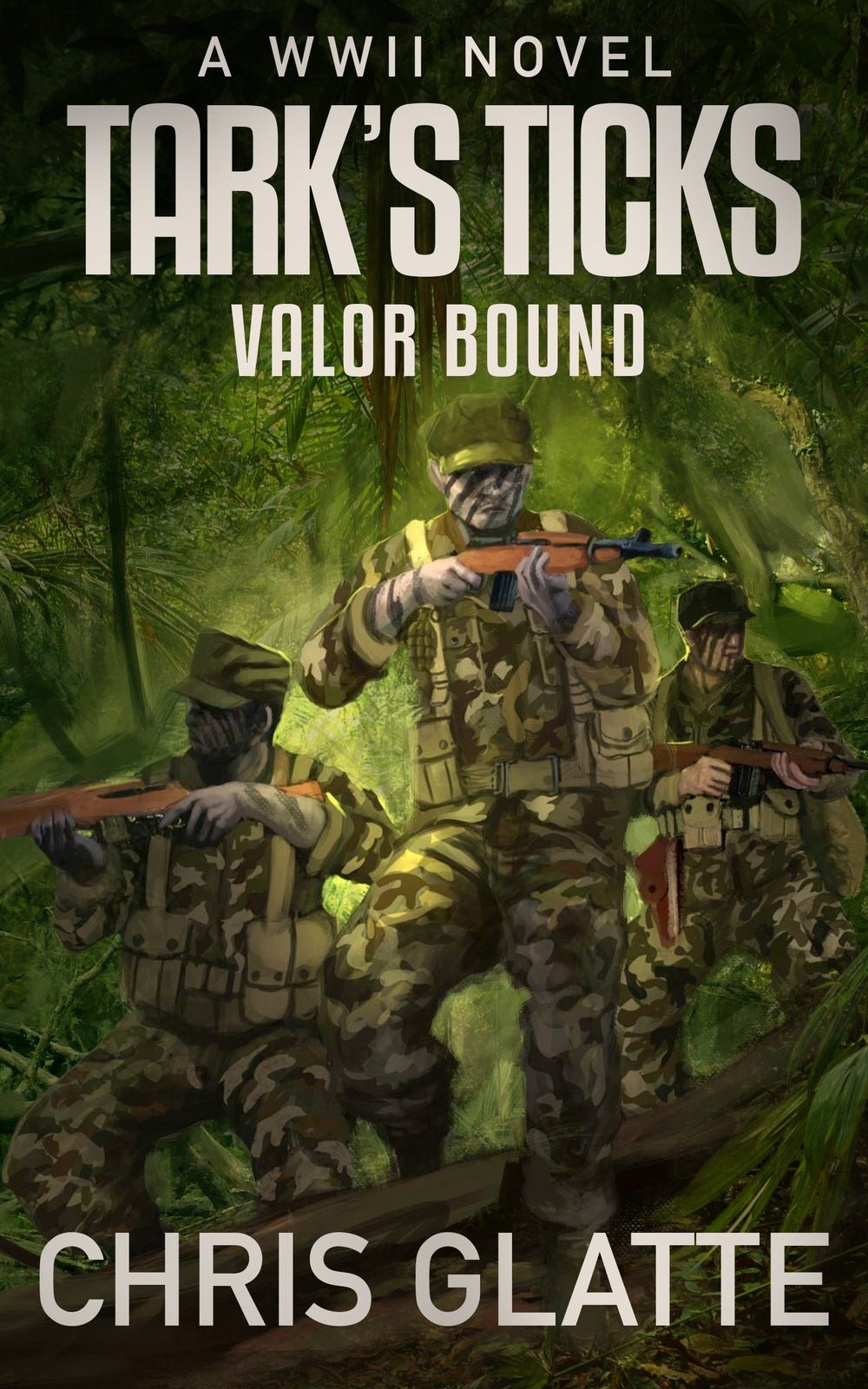 Description
Description
Tark's Ticks have escaped the Philippines, only to be thrust into the hell of New Guinea.
The US Army needs a better way to gather intelligence on Japanese movements and concentrations. They envision an elite force of commandos that can match the enemy's intensity and brutality.
Tark's Ticks are perfect candidates. Rigorous weeks of training shapes the already deadly squad into Alamo Scouts.
In late 1942, the Allies are desperate to contain the indomitable Japanese. Going on the offensive, the Allies attack the northeastern coast of New Guinea. Their goal: retake the heavily fortified region of Buna.
The newly trained Tark's Ticks enter the action. Far behind enemy lines, they must rely on their training—and each other—to make it out of the brutal quagmire and unforgiving jungles of Papua New Guinea.
The 4th book in the gritty WWII series—Tark's Ticks—is fast-paced and will keep you turning the pages.
_______________________________
What readers are saying:
★★★★★ "Well done..."
★★★★★ "...gritty and captivating."
★★★★★ "Well researched and highly accurate."
★★★★★ "The author...tells a great yarn in each book of this series."
★★★★★ "This was one of the best series I have read since I read the Tom Clancy books."