Regular price
$16.99
Sale price
$16.99
Unit price
per
Sale
Sold out
View full details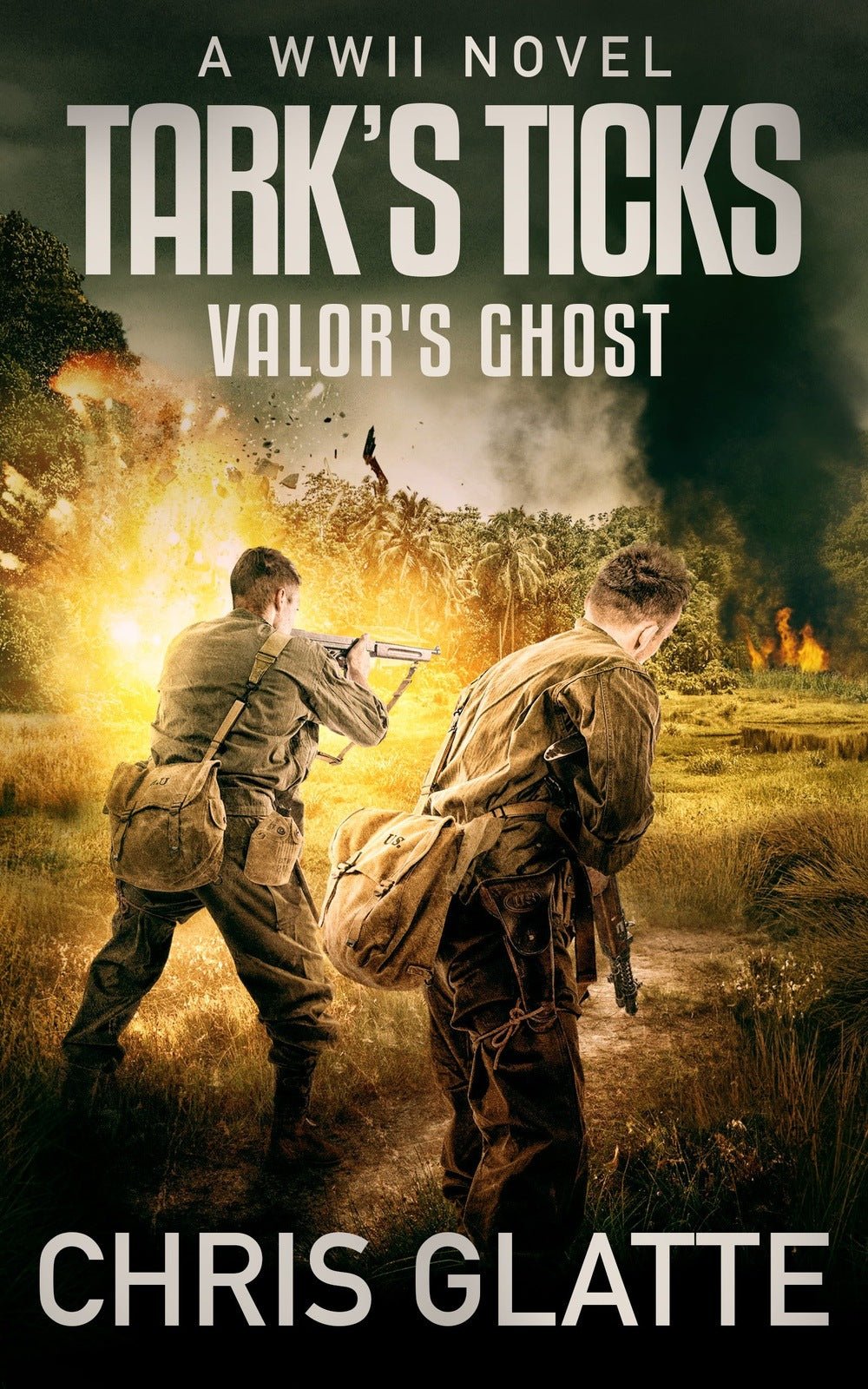 Description
Description
Allied forces on Luzon surrendered to the Japanese...Tark's Ticks didn't get the word.
Staff Sergeant Tarkington and what's left of his squad are holed up deep in the interior, living among friendly villagers. They are ready to take the fight to the enemy, but this will be a different kind of war. Hit them hard and fast, create chaos and make them pay for their brutality, then disappear into the jungle like ghosts.
They fight in terrible conditions, in an unforgiving jungle, taking what they need by force. There are no reinforcements coming, they can only rely on each other.
The Imperial Japanese Army is closing in. If captured they'll be shown no mercy, for Tark's Ticks are being hunted by a relentless foe who has vowed revenge.
Valor's Ghost is the second book in the gritty WWII series, Tark's Ticks.
_______________________________
What readers are saying:
★★★★★ "Exciting!"
★★★★★ "...this was a helluva story."
★★★★★ "A great read for any WWII follower."
★★★★★ "...very hard to put this book down..."
★★★★★ "...a page turner, and the combat sequences are exceptionally well written."