Regular price
$16.99
Sale price
$16.99
Unit price
per
Sale
Sold out
View full details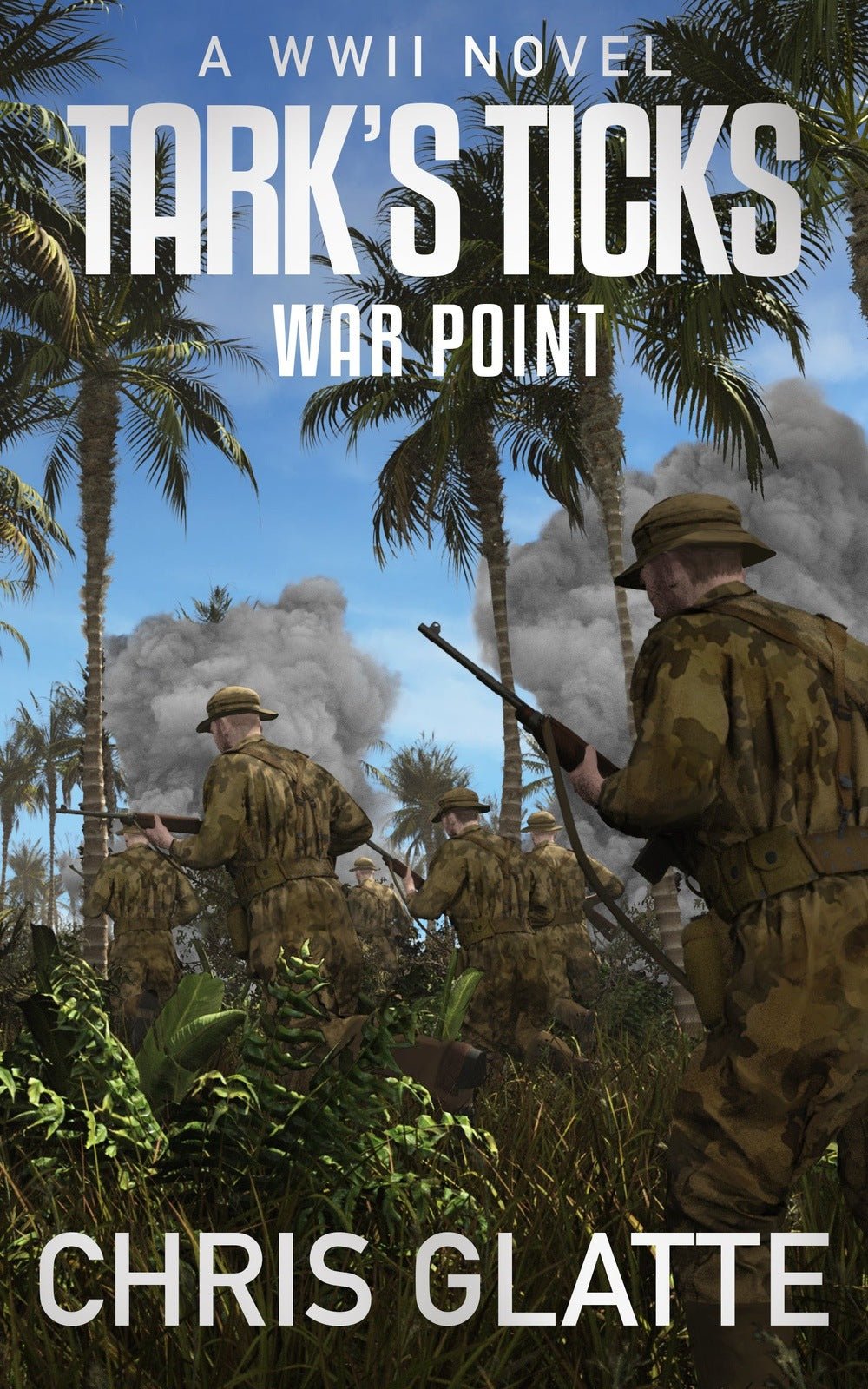 Description
Description
One courageous squad tackles three deadly missions in the Pacific Theater at the height of World War II…
Lieutenant Tarkington is the leader of Tark's Ticks, a squad of soldiers who take on the most dangerous tasks in the Pacific Theater. After losing a close friend in combat, Tarkington struggles to keep his team on the right track—and when they're assigned three lethal missions, each team member will be pushed to his limits.
Mission One sends the squad to perform reconnaissance on a Japanese airfield, where a last-minute order from headquarters will throw them into direct contact with the enemy.
Mission Two introduces a new Japanese-American team member determined to prove he belongs, with tensions rising in a squad divided by his arrival. But when the team is tasked with taking out a Japanese general on a remote island, they must set aside their differences to complete the operation, where a lack of trust can have fatal consequences.
Mission Three raises the stakes even higher when the team learns the location of a group of prisoners, including people close to Tarkington's second-in-command. Controversial orders from headquarters collide with the squad's sense of justice when they arrive at the scene—and with so many lives on the line, making the right decision comes at a steep price…
Filled with gritty combat scenes, well-researched historical details, and pulse-pounding action, this historical thriller is a must-read for fans of P.T. Deutermann, W.E.B. Griffin, and Tom Clancy.
_______________________
What readers are saying:
★★★★★ "...superb."
★★★★★ "Brilliant read..."
★★★★★ "...dialog that resonated..."
★★★★★ "...tenacious combat scenes..."
★★★★★ "...Glatte is one helluva great writer."