Regular price
$17.99
Sale price
$17.99
Unit price
per
Sale
Sold out
View full details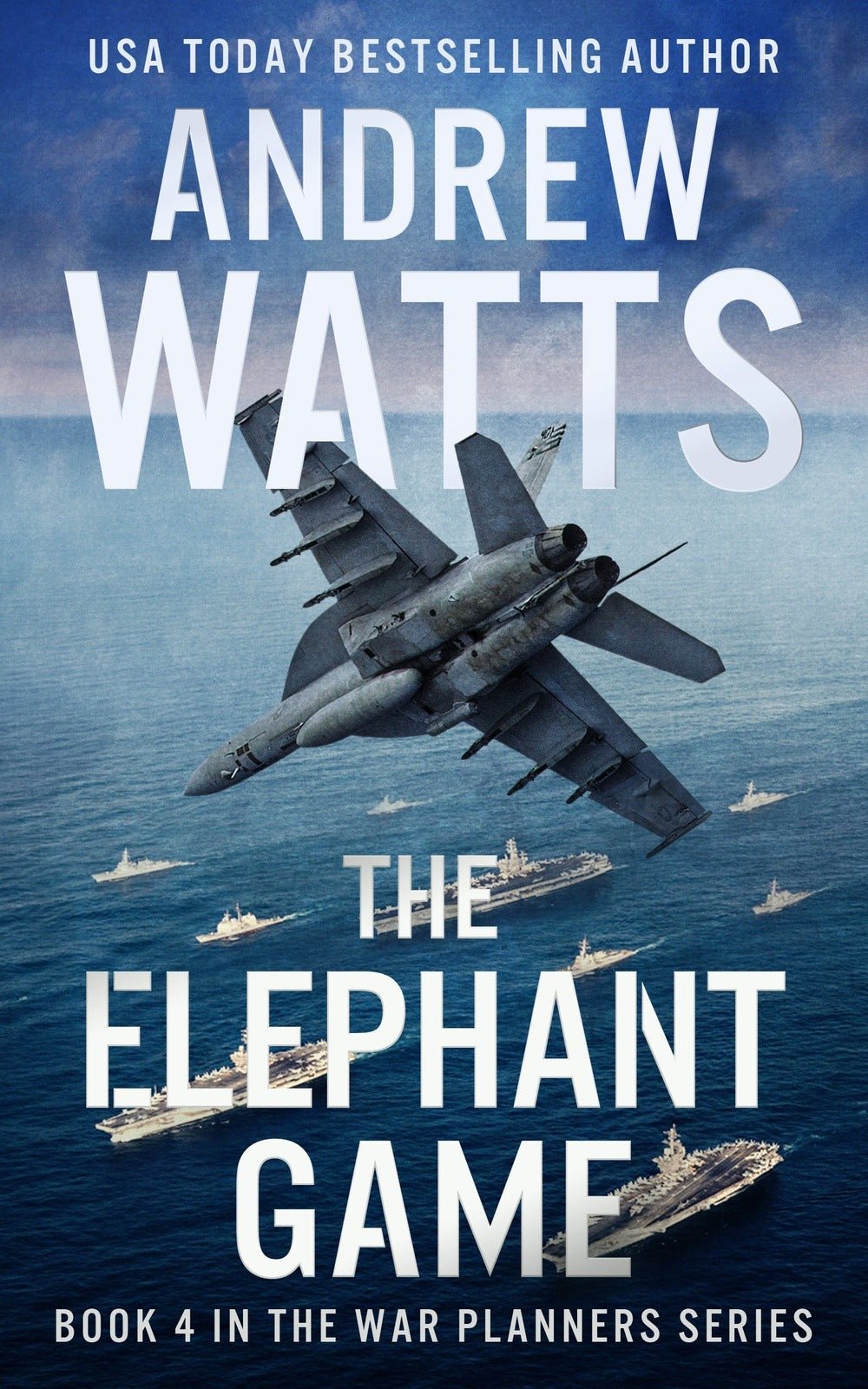 Description
Description
From USA Today bestselling author and former US Navy pilot Andrew Watts comes a series made for fans of Tom Clancy and Vince Flynn.
"Frighteningly real."
From a secretive jungle-covered island in the Pacific, to the sands of the Middle East. From the smog-filled alleyways of China, to the passageways of a US Navy destroyer. The War Planners series follows different members of the military and intelligence community as they uncover a Chinese plot to begin the next world war, and attack America.
________________________________________
Book 4: The Elephant Game
Tensions are running high between the United States and China. And a belligerent North Korea isn't helping matters. As members of the US military and intelligence community prepare for the worst, Chinese politicians play a dangerous game.
________________________________________
Praise for Andrew Watts and The War Planners series:
★★★★★ "I now add Andrew Watts to my favorite authors list: Vince Flynn, Brad Thor, and David Baldacci...Highly recommended!"
★★★★★ "As a huge fan of Tom Clancy, this was close."
★★★★★ "I honestly don't remember a storyline that has so completely captured me in this genre before..."
The War Planners series is filled with electrifying action, well-rounded characters, exciting new technology, and unpredictable twists. Purchase your copy now and see for yourself why fans are raving about The War Planners series.