Regular price
$17.99
Sale price
$17.99
Unit price
per
Sale
Sold out
View full details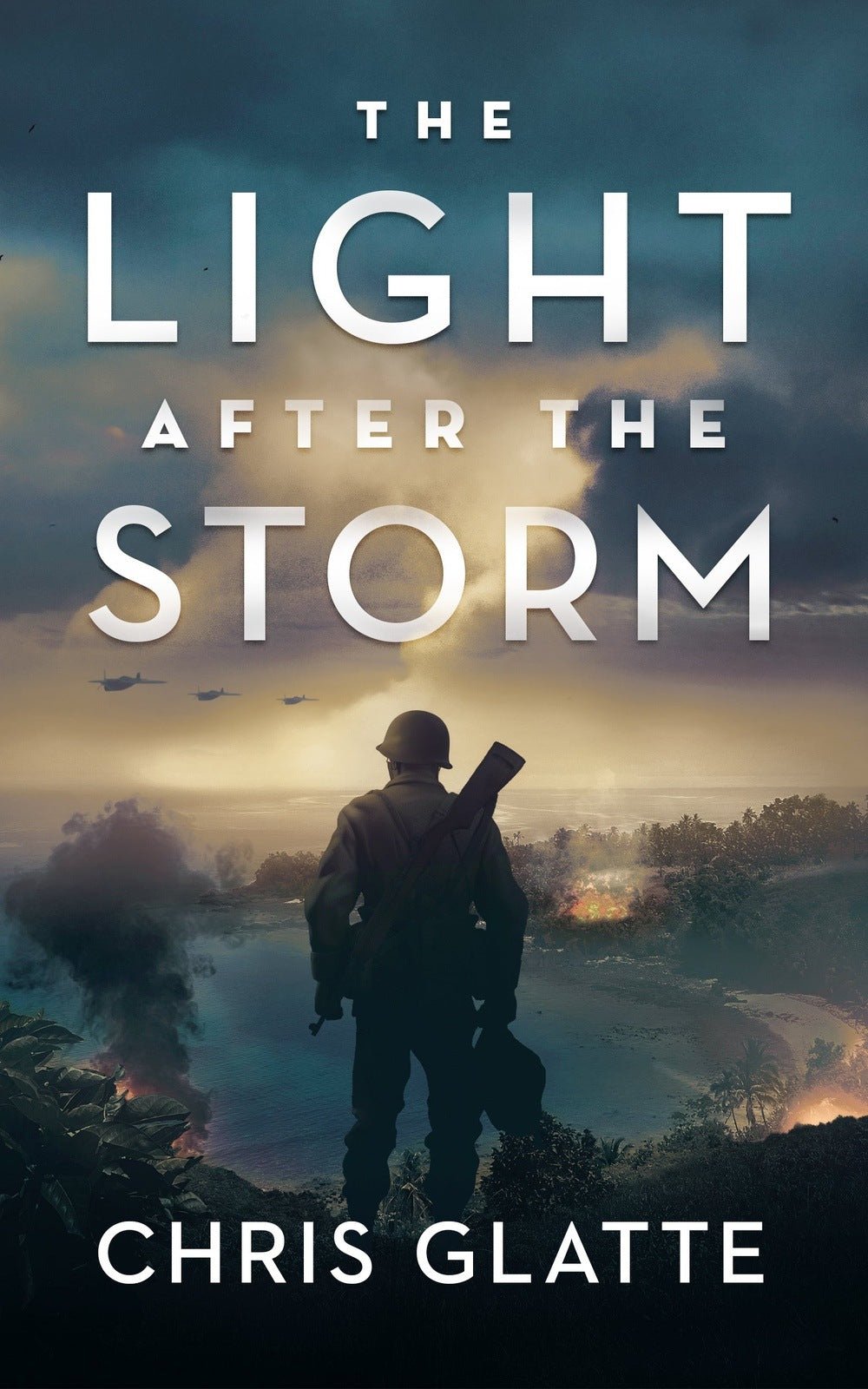 Description
Description
In the darkest hours of World War II, courage flares brightest.
As the storm of war intensifies, Clyde finds himself in the thrumming heart of the action. While his valor is tested on the battlefields of Leyte Gulf, Mindoro, and Corregidor, an unacknowledged yearning for the normalcy of civilian life gnaws at him. 
At the same time, Shawn battles his inner demons in the unforgiving Burmese jungle, his spirit strained by the brutal realities of guerrilla warfare against the Japanese. The line between duty and darkness blurs, threatening to consume him.
Back on the home front, Abby, scarred by a personal loss and burdened by guilt, seeks solace in the adrenaline-fueled flights of the Women's Auxiliary Ferry Squadron. Her reckless escapades in the sky mirror her turbulent emotions, but a fateful encounter forces her to confront her trauma. 
Across the Pacific, Frank navigates treacherous waters of passion and retribution, his mission complicated by his fervor to protect a Filipino woman whose life hangs in the balance. Meanwhile, Sal finds himself in a dangerous game of cat and mouse, his quest for justice pitting him against ruthless adversaries.
The lives of the Cooper family intertwine within the epic tapestry of WWII. In the tradition of Jeff Shaara and Ken Follett, The Light After the Storm delivers an epic tale of heroism and sacrifice that will captivate readers from beginning to end.