Regular price
$18.99
Sale price
$18.99
Unit price
per
Sale
Sold out
View full details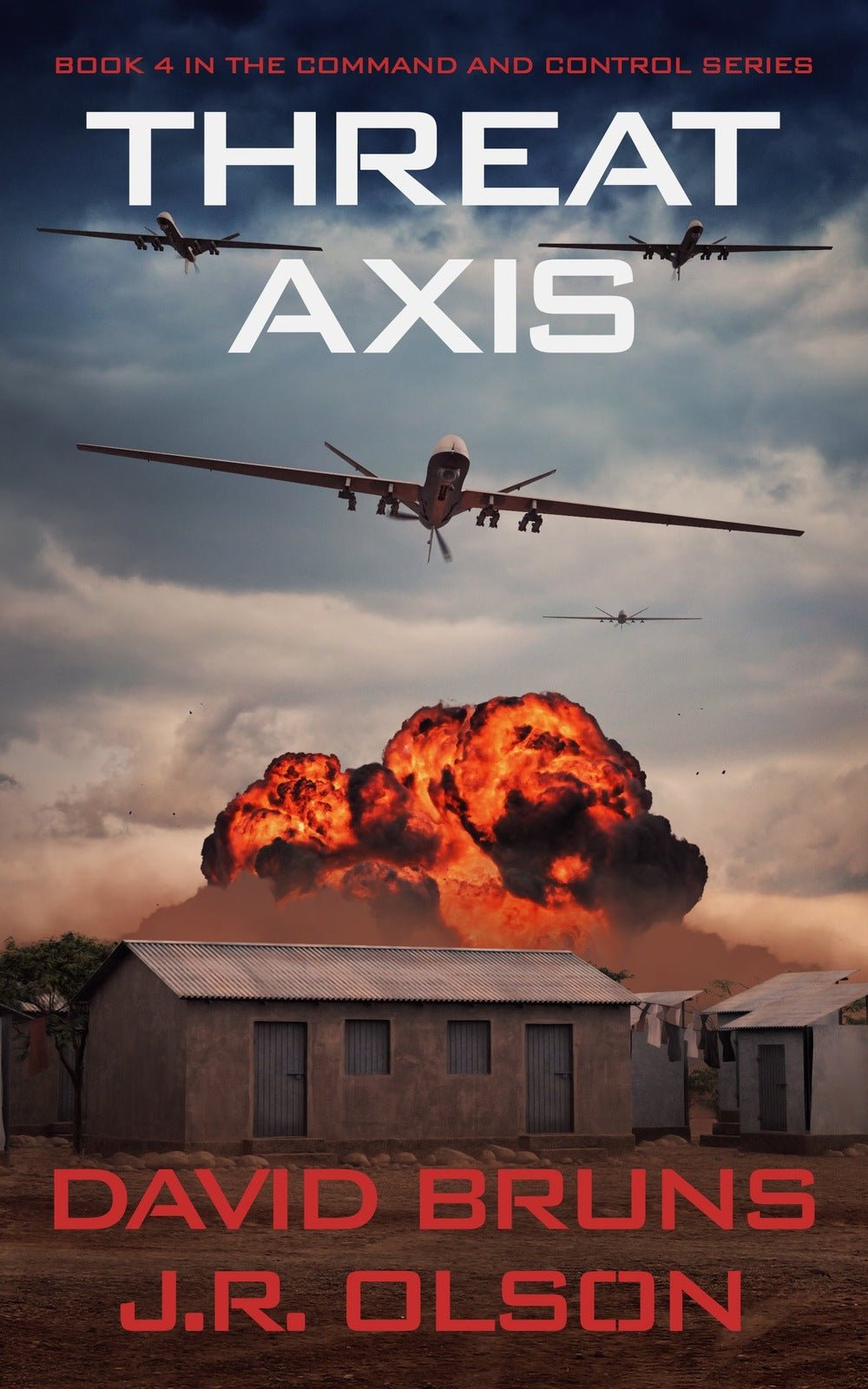 Description
Description
In the midst of a global manhunt, the leader of the world's largest private army sees his opportunity to upset the international order.
Ian Thomas is supposed to be dead. An international terrorist responsible for the bombing of the US Naval War College, he's been deceased for three years. But Don Riley, head of the CIA's Emerging Threats Group, is staring at a social media post showing him to be very much alive and on the run in South America.
The video of Thomas sparks a global hunt:
The Americans want to bring him to justice.
The Chinese want him to disappear.
And the Russians want to kill him very, very slowly.
But the world's most powerful nations aren't the only ones pursuing the most wanted man on the planet. The manhunt attracts an uninvited player: Sentinel Holdings, the largest private military contractor in the world. Helmed by ruthless CEO Manson Skelly, Sentinel's lethal capabilities rival those of most countries.
Sensing an opportunity to secure his place as a player on the world stage, Skelly uses his superior tech and global assets to insert himself into the chase...with catastrophic results.
Now, Skelly has decided that the international order is up for grabs, and Don Riley will need help from all the wrong places to stop him—before it's too late.
Threat Axis is the fourth book in an explosive series co-written by former submarine officer David Bruns and retired naval intelligence officer J.R. Olson. Packed with heart-stopping action, ripped from the headlines combat scenes, and page-turning twists, this military techno-thriller is a must-read for fans of Tom Clancy and Mark Greaney.
___________________________
Praise for the authors and the COMMAND AND CONTROL series:
"David Bruns and J.R. Olson deliver captivating and utterly authentic portrayals of modern day combat that compares with the best of the timeless classics by Tom Clancy, Dale Brown, and Stephen Coonts." —Mark Greaney, #1 New York Times bestselling author of Mission Critical
"A fascinating World War Three scenario, and an action-packed story. This is going to be an amazing series!" —Andrew Watts, USA Today bestselling author of The War Planners
"With their background in the U.S. Navy, both Bruns and Olson have the right stuff to create a realistic military tale." ―Booklist
"These two guys have lived it. Now they're writing it. Taut, tense, and totally believable, you will be dropped into the midst of a world with which few of us are familiar. A fine thriller indeed." —Don Keith, author of Only the Brave and Final Bearing
"Command and Control is a masterpiece of a military thriller from the first page to the explosive ending…some of the best combat writing I've seen since Tom Clancy." —Jason Kasper, USA Today bestselling author of The Enemies of My Country
"Bruns and Olson deliver an action packed story from the first to the very last page. Torn from tomorrow's headlines, loaded with intrigue and mystery, a must read for any fan of military techno-thrillers." —George Wallace, author of Warshot and Operation Golden Dawn
___________________________
What readers are saying:
★★★★★ "...riveting!"
★★★★★ "...gripping..."
★★★★★ "...incredible plot twists..."
★★★★★ "...top notch military thriller..."
★★★★★ "Another Clancy-ish novel. Loved it."