Regular price
$19.99
Sale price
$19.99
Unit price
per
Sale
Sold out
View full details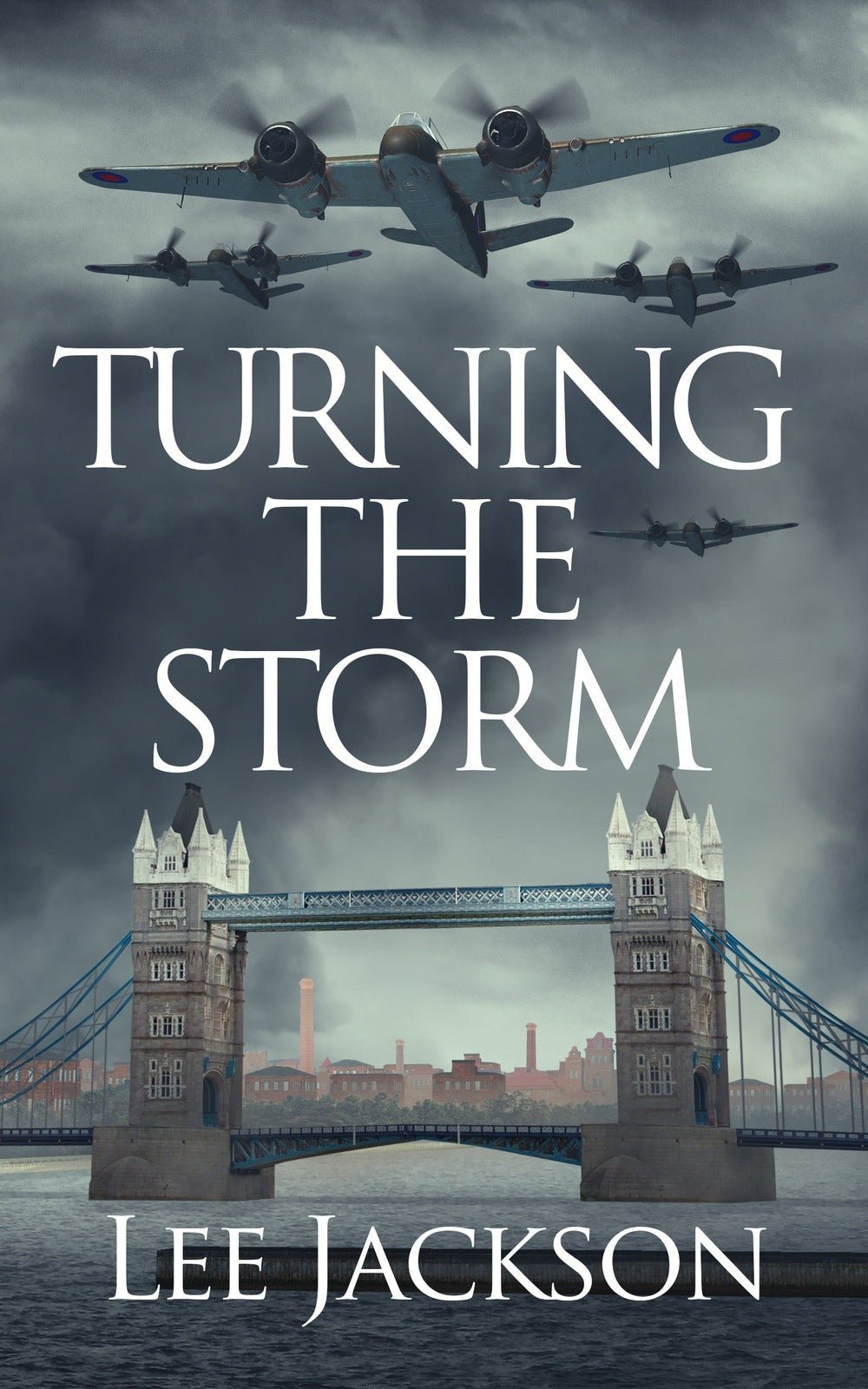 Description
Description
As World War II reaches a tipping point, one heroic family is determined to help turn the tide.
"A sweeping, wonderfully crafted saga...Jackson has created a masterful, enduring tale." —H.W. "Buzz" Bernard, award-winning author of When Heroes Flew
Feeling the mantle of duty lying heavily on their shoulders, the Littlefields are pushed to their limits in the much-anticipated third installment in the AFTER DUNKIRK series.
The Blitz is in full force.
Bombs rip relentlessly through London, destroying buildings and rattling confidence.
How much more can the country—and one family—take?
As Britain falls further into chaos, the Littlefields—ever-dedicated—must keep fighting. Their country needs them now, more than ever, and each sibling will be tested in ways they never imagined.
Jeremy prepares to fly a mission without his trusted Eagles. But the sudden capture of someone he loves will force him to choose between fulfilling his duty and following his heart.
Still held as a POW at a high-security facility, Lance grows more and more desperate to make an escape.
And thousands of miles apart, Claire and Paul—both armed with top-secret war intelligence—experience a similar struggle: They know more than they can say. And that knowledge places their siblings in grave danger.
Meanwhile, at home and under German occupation on Sark Island, the Littlefield's parents struggle as food becomes scarce and the fire in their bellies is joined by a gnawing hunger.
Then, in a move that shocks the entire world, Germany invades Russia.
But is it really a surprise to Churchill?
What will it mean for Britain—and for the Littlefield family?
TURNING THE STORM is a can't-miss, action-packed addition to the saga of four daring siblings willing to sacrifice everything they hold dear in order to save their country—and do each other proud.
____________________________
Praise for Lee Jackson and the AFTER DUNKIRK series:
"...an exceptional work of historical fiction..." —Lieutenant General Rick Lynch, US Army (Ret.)
"...compelling fiction is masterfully woven in with the actual events of Britain's Darkest Hour." —John J. Gobbell, author of The Last Lieutenant
"[Jackson]...deftly balances the deeply personal stories of his characters with the action packed story of the Battle of Britain." —Commander George Wallace, USN (Ret.), author of Warshot and Operation Golden Dawn
"There is intrigue and action galore, but also true and gripping personal depth in this remarkable story...set during the earliest desperate days of World War II." —Don Keith, author of Final Bearing and Only the Brave
____________________________
What readers are saying:
★★★★★ "A must read!!"
★★★★★ "All I can say is amazing!"
★★★★★ "...the most enjoyable series I have read."
★★★★★ "...should be required reading for Americans."
★★★★★ "...tales of espionage, selfless bravery and heartbreaking losses offset by love and hope..."